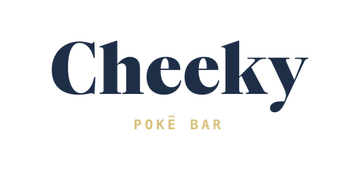 Waitstaff / FOH / All Rounder GOOD HUMANS (Multiple positions)
Brisbane
CBD & Inner Suburbs
Hospitality & Tourism
Waiting Staff
$20 – $29.99 per hour
Part Time
 ****!!Please don't be deterred by the high volume of applicants! We are still in high search of the perfect fits to the team. If you fit, you're in!!****
N.B. Locations: You'll need to be willing to work at more than 1 of our stores when required. Current vacancies are for multiple venues. Our locations include Newstead, Garden City (Westfield), Greenslopes (Xprs), West End and Brisbane CBD.
Cheeky Pokē Bar is a family owned, Hawaiian inspired restaurant – trying to do far more than serve salad. We're searching for the perfect fits to our thoughtfully designed team that spans across multiple locations in Brisbane. This job is for the person who is finished school and studying or figuring out what to do before commencing their true path. Perhaps you do or don't know where you're going next, but you must know for sure that no time is worth wasting – this is a place where you will learn the values of humility, endless development and true connection, and serve some salad. 
Introducing the Cheeky Team!
Cheeky is not just Pokē. Cheeky is a symbol for human potential, a quality of life. We believe that your entire life's outcome, today and ten years from now is at the helm of your physical and mental energy. The state at which you perform everything you attempt in your life comes from your body and mind. Your passion and drive, your willpower, your values, your aspirations, your relationships… they're all at the mercy of your body's capability. Pokē is only one half of that equation. It is the energy of the Cheeky Team that decides whether they will empower that truth within every guest that they interact with. As the powerful influence, Oprah Winfrey says, "You want to max out your humanity by using your energy to lift yourself up, your family, and the people around you." 
Hang on! Do I want to be Cheeky?!
Fantastic runners and catchers don't call themselves a football team – Make sure you really want to be apart of the team you're joining otherwise you'll quickly find that nobody seems to be running in the same direction. 
So, as part of our family, here's what you'll strive for each day :
Cheeky is Interpersonally Aware
You will realise and embrace your deep, innate power within to see and feel the subtleties of many personal and group dynamics in a way that will help you to create and nurture valuable connections with many. 
Hint: You will fit beautifully into the Cheeky Team if you:
Ask good questions, listen to what others are saying, stay engaged in conversations intently
Have good judgement and intuition about the subtleties of group dynamics and the impact of your words and actions
Are often aware of how your mood/emotions affect how you react with your thoughts and decision making
Take the impact of others' negative actions as an opportune moment to see how they think, rather than as personal infliction
Are often mindful of what feelings or events in others' lives are impacting what they say or do
Always strive to understand others, even if you don't necessarily agree
Stand by your personal values and principals with authenticity in all that you say and do
Frequently share what you appreciate about others
Keep your commitments
Help others, regardless of necessary sacrifice
Cheeky is Hungry
You will be taught a range of skills that will help to ignite your personal creativity and desire to help others in the most authentic ways you desire to meet and exceed our guests' expectations. You will be taught to go the furthest in each moment, to do all that you do well, from within our world to yours.
Hint: You will fit beautifully into the Cheeky Team if you:
Are self-motivated & diligent
Are always looking for the next step or the next opportunity
Are always looking for more things to do, more to learn, more responsibilities to take on
Loathe to be perceived as a slacker
Look to preempt the needs of those around you
Look outside of your roles and into others to help when you have the opportunity
Take personal pride in doing the absolute best you can even when nobody else is watching
Cheeky is Humble
You will harness a high level of respect for your own personal growth whereby you will develop and embrace your natural desire to learn from anyone around you. While you experience the innate value of your team, you will be mutually respected and supported within your peer group. You will share an endless endeavour among each of you to find the greatest outcomes and solutions in all circumstances, foregoing the need to be personally correct, but instead striving to be collectively the best at what we do. In embracing such a level of humility, you will learn to step up to lead and support those around you, regardless of what role you play.
Hint: You will fit beautifully into the Cheeky Team if you:
Lack excessive ego or concerns of status
Are quick to point out the contributions of others and slow to seek attention for your own
Share credit, emphasize team over self, and define success collectively rather than individually
Are mindful & present
Frequently practise gratitude
Ask for help when you need it
Are comfortable and eager to seek feedback from others
Are comfortable giving constructive feedback to others
Allow others to apologise to you and mutually, can authentically apologise
Nitty Gritty: 
Anti-discrimination – You'll need to share the same moral & ethical principals as us towards anti-discrimination against anything and everything
Rights to Work – You'll need to have legal rights to work in Australia either in the form of citizenship or a visa that allows you to work, including a minimum of 6 months before expiry or farm work departure
Hours – You'll need to be able to work a minimum of 20hrs/week with us (except when you're on holidays of course) and you'll need to have at least 3 optionally available days for us
Locations – You'll need to be willing to work at more than 1 of our stores when required. Current vacancies are for multiple venues. Our locations include Newstead, Garden City (Westfield), Greenslopes (Xprs), West End and Brisbane CBD
Roles – You'll need to be super versatile and excited by learning – Our entire team is skilled across every area in our store from the humble dish pit to product creation, running the pass, bar tending, running our front of house, plenty of tough cleaning and even some gardening!
Experience/Learning – No hospitality experience required! BUT we do not say this because we're desperate, we say this because we are highly selective about our team. We firmly believe that with the right attitude we can teach you anything. You must have the patience, humility and hunger to learn anything from anyone, regardless of whether you have experience in everything or nothing at all (hospitality or otherwise).
If this sounds like the kind of place you want to be, apply directly to Freya at [email protected] using the title 'SEEK APPLICANT'. Thanks so much, chat soon!
---
Casual Retail Cashier in Albion
Brisbane
CBD & Inner Suburbs
Retail & Consumer Products
Retail Assistants
A cafe in Albion is seeking a casual Retail Cashier (up to 30 hours per week) to join our team.
To be considered for this role you should:
Be available at least 1 day at weekends
Have at least 3 years of experience as a Retail Cashier
Have Australian work rights
---
Casual Team Member in Cannon Hill
Brisbane
CBD & Inner Suburbs
Hospitality & Tourism
Waiting Staff
A restaurant in Cannon Hill is seeking a casual Team Member (up to 20 hours per week) to join our team.
To be considered for this role you should:
Be available at both days at weekends
Have Australian work rights
---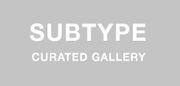 NEW STORE Subtype Sales Assistants – Brisbane
Retail & Consumer Products
Retail Assistants
SUBTYPE was born in Sydney in 2014 as a destination for premium sneakers that blurred the lines between fashion and street. Evolving to its Melbourne flagship in 2019, SUBTYPE now curates a full collection of apparel and footwear from established and upcoming labels including Nike, Common Projects, ADER Error, Fear of God, New Balance, White Mountaineering and our own exclusive SUBTYPE CURATED brand. We are now a destination for exclusive products and releases from YEEZY and Jordan as well as a community hub for emerging artists.
Benefits & Culture:
40% off Accent Group brands | Hype DC, Skechers, Platypus, Vans & many more
Access to our Employee Benefits program which includes Employee Assistance Program, discounted Gym Memberships & Health Insurance packages
Work amongst premium product alongside fellow passionate and dedicated sneakerheads
Opportunity to progress within the business and receive on going training and support
The role & responsibilities:
Provide excellent customer service in store with premium product
Working part of a team to achieve sales and KPI targets
Processing large volumes of stock
Picking and packing click and dispatch orders
Assisting in maintaining the in-store operations including housekeeping VM & cleaning required
Maintaining a positive CAN-DO attitude at all times to sell to our customers
To be successful in this role, you will bring:
A commitment to provide exceptional customer service and unforgettable shopping experience
A passion for athleisure, sneakers & fashion
The ability to work well within a fast paced and energetic team environment
Self-motivated and willingness in meeting/exceeding sales targets
Ability to listen and use feedback constructively
Full availability on late night trade and weekends
Minimum 1 years retail experience
If this sounds like the perfect role for you, Kick Start your career with SUBTYPE and APPLY NOW!
At Accent Group Limited we are committed to creating an inclusive workplace that promotes and values diversity and inclusion. We believe in the diversity of our people across age, gender, identity, race, sexual orientation, ethnicity, physical and mental ability. We strive on creating an equal employment environment where everyone from any background can be themselves.
The Accent Group acknowledges, and pays respect, to the Traditional Owners and ongoing custodians of the land. The Aboriginal and Torres Strait Islander and Maori people.
---

Team Member
Hospitality & Tourism
Kitchen & Sandwich Hands
It's the people who make the chicken!
Be part of an inclusive team that likes to have fun!
Grow your skills
Permanent position with flexible hours and great opportunities for promotion
You may know us as the home of PERi-PERi chicken, but we're a people-first, chicken-second kind of place. At Nando's you'll be part of a diverse and inclusive workplace where you're encouraged to bring your whole self to work.
We make sure our teams have a great time at work, but we're still serious about serving fresh, delicious food and developing our Nandocas (that's what we call our staff).
Pride, Passion, Courage, Integrity and most of all, Family are the values we live by at Nando's. If these values inspire you, then you've come to the right place!
What makes you part of the Nando's family?
A friendly and great attitude
Delivering a great customer experience
Preparing and serving our legendary PERi-PERi chicken (of course!)
Maintaining a safe and supportive environment for you and your workmates
Although previous experience can be beneficial, it's not necessary to join our team.
What's in it for you:
Having fun every day!
Flexible work hours
Free meal on shift
Great induction program and ongoing training
Opportunity to grow your career
Personal development program
Learn skills you can use wherever your career takes you
Free uniform
Generous discount when you visit Nando's with your friends and family
Free company fun days and events (we promise these are actually fun!)
Be part of a team that changes the lives of our Nandocas, customers and communities
Apply today!
If you'd like to be part of our growing family, then apply today!
Shortlisted candidates will be invited to attend a group recruitment session to meet our restaurant leaders.
Only candidates with the rights to work in Australia will be shortlisted.
Nando's Australia is an Equal Opportunity Employer who seek to ensure that people are employed, trained and promoted fairly. Nando's is committed to building a diverse and inclusive workplace. We want all our people to feel comfortable to bring their whole selves to work
https://www.nandos.com.au/
https://www.facebook.com/nandosaus
https://instagram.com/nandosaus
Woolloongabba 4102 QLD
---

Casual Sales and Stock Associates
Retail & Consumer Products
Retail Assistants
At Williams-Sonoma Australia Pty Ltd, our store associates are at the heart of everything we do. From that first customer experience, delivering world-class service to providing expert advice on design. Our vision is to enhance the quality of our customers' lives at home. Our associates are friendly, outgoing, and thrive in a fast-paced environment, working in a high-performing team of unique individuals who deliver positive customer experiences.
We are currently looking for Casual Sales and Stock Associates to join our stunning West Elm, Pottery Barn, and Pottery Barn Kids stores located in Fortitude Valley – Brisbane during the holiday season. The ideal candidates will be skilled in providing customers with a unique shopping experience by offering excellent customer service in front and back-of-house duties.
Job tasks and responsibilities
Essential duties and responsibilities are, but are not limited to:
Provide sincere, friendly, and energetic customer service by exemplifying World-Class service standards.
Achieve established sales and contest goals.
Maintain knowledge of current sales and promotions.
Warmly welcome our customers and provide an exceptional service experience
Assist customers with special services including gift wrap, gift registry, locating merchandise, catalog orders, special orders, backorders, charge sends, courier deliveries, and furniture orders.
Utilize effective selling techniques to build multiple sales and increase productivity.
Demonstrate product knowledge, including features and benefits.
Efficiently and accurately perform register transactions (e.g. sales, returns and exchanges, etc.)
Assist in implementation and maintenance of visual merchandise presentation, signage, and lighting.
Uphold store maintenance and cleanliness standards.
Straighten, clean, and help maintain the stockroom as needed.
Process, ticket, and restock merchandise as needed.
Pack and log merchandise as required for customer deliveries.
Ensure that the stockroom is clean, swept, with garbage removed and supplies organized.
Ensure all appropriate stockroom procedures are followed to minimize loss to the Company.
Perform other duties as assigned by management.
Comply with all Company policies and procedures.
Skills and experience
To be successful in these positions, you must:
Have 1-2 years' sales and customer service experience is an advantage
Be available to start working from the start of Oct 2021 through to February 2022.
Have availability to work late nights, early mornings, weekends, and public holidays and provide availability during store trading hours through the seasonal period
Have furnishing/interior design knowledge (an advantage for West Elm, Pottery Barn, Pottery Barn Kids stores)
Be a team player and have a strong work ethic
Be able to connect to customers through service and selling
Have the confidence and passion to help customers with furniture styling or interior design
Physical Requirements:
Ability to be mobile in the store and back of house areas, including standing for long periods.
Able to climb ladders and use other equipment in line with safety standards.
Ability to lift and mobilize medium to large items, up to 30 kg, while utilizing appropriate equipment and safety techniques.
If you are customer-focused, results-driven, passionate, and committed, then we have a spot for you! 
The successful candidates will receive a very generous employee discount on our products.
Due to the large number of applications we have been receiving, only successful candidates will be contacted. We apologize for any inconvenience.
Only those who hold the right to work in Australia on a permanent basis will be considered for this opportunity.
---
Casual Café / Restaurant All-rounder in Windsor
Brisbane
CBD & Inner Suburbs
Hospitality & Tourism
Waiting Staff
A cafe/other in Windsor is seeking a casual Café / Restaurant All-rounder (up to 10 hours per week) to join our team.
To be considered for this role you should:
Be available at least 1 day at weekends
Have Australian work rights
---
Casual Café / Restaurant All-rounder in Chermside
Brisbane
CBD & Inner Suburbs
Hospitality & Tourism
Waiting Staff
A cafe in Chermside is seeking a casual Café / Restaurant All-rounder (up to 30 hours per week) to join our team.
To be considered for this role you should:
Be available at least 1 day at weekends
Have at least 1 year of experience as a Café / Restaurant All-rounder
Have Australian work rights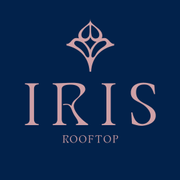 Wait Staff
Brisbane
CBD & Inner Suburbs
Hospitality & Tourism
Waiting Staff
$25 – $34.99 per hour
Casual/Vacation
The Ghanem Group recently launched their newest venue, Iris Rooftop in Fortitude Valley and already we need more experienced Wait Staff to service the growing demand.
Set on the rooftop of the new luxurious Hotel X and in the heart of Brisbane's dining scene, Iris is a Mediterranean oasis in the clouds, with 360 degree views which include the iconic Story Bridge, city skyline, bustling Fortitude Valley and down to Moreton Bay. This rooftop destination is sure to take not only our guests breath away but yours too!
Wait staff will report directly to our Restaurant Manager and will be responsible for supporting the seamless operation of the restaurant ensuring customers have an unrivaled dining experience.
Key to your success will be your demonstrated experience in the following areas:
Greeting and escorting customers to their tables
Arranging table settings and maintaining a tidy dining area
Providing detailed information on menus and make recommendations
Delivering checks and closing out bill payments
Successful candidates will have at least 1 year experience in a similar role and environment, coupled with the following skills and attributes:
Attentiveness and patience for customers
Active listening and effective communication
Excellent presentation and hygiene
Hands-on experience with cash handling and ordering information system
Strong organisational and multitasking skills, with the ability to perform well in a fast-paced environment
Strong understanding of food health and safety handling
Please keep in mind that this role will operate in shifts which may include early morning, late nights, weekends and holidays.
---