Unlock Your Next Chapter: Exciting Job Opportunities Await in Noosa!
Whether you're seeking to kickstart your career or take it to new heights, Noosa has something to offer for everyone.
Noosa is renowned for its breathtaking beaches, lush national parks, and a relaxed coastal lifestyle. But beyond its stunning scenery, Noosa boasts a diverse and growing economy that caters to a wide range of professional interests. From hospitality and tourism to IT and healthcare, the job market here is thriving, offering a unique blend of career growth and work-life balance.
With its popularity as a holiday destination, Noosa is a hub for tourism and hospitality opportunities. Whether you're interested in hotel management, event planning, or culinary arts, Noosa's bustling tourism industry has a place for you.
No matter your level of experience, be open to learning and growth. New environments bring fresh challenges, and a willingness to adapt will make you a sought-after candidate.
Here are some incredible job opportunities we carefully selected for you:

Vehicle Detailer (Casual)
Marcoola, Sunshine Coast QLD
Casual/Vacation
We are the largest privately-owned car rental company in Australia, with a proven track record of growth. We strive to deliver the best possible product to our customers at the lowest prices in the market. Our customer service delivery goes above and beyond our customer's expectations. Our customers tend to come back once they've rented from us, our people make this happen.
About the Role: 
Detailing returned vehicles so they are ready for our next customer
Recording vehicle damage
Delivering vehicles between our location and our suppliers
Vehicle movement within the location
Apply here!
Cooroy, Sunshine Coast QLD
Waiting Staff (Hospitality & Tourism)
We currently have vacancies for Cafe All Rounders to join our Wessel Petroleum Cooroy site. If you have a drive for customer service and are looking to become part of great team atmosphere, we would love to hear from you.
About the Role
Provide quick, efficient and polite service at all times to have our customers returning to the site
Promote products and promotions in store
Food preparation and food handling
Use the point of sale system and cash handling duties
Conducting general cleaning duties
Ensuring stock levels are maintained.
Maintaining a safe environment at all times.
Apply here!
Pharmacy Assistant – Casual/Part Time/Full Time
Nambour, Sunshine Coast QLD
Pharmacy (Healthcare & Medical)
Nambour Plaza Amcal Pharmacy & Home Healthcare Sunshine Coast requires an experienced pharmacy assistant. Our pharmacy is open 7 days a week and our staff members work a rotating roster. Our Pharmacy is located in the CBD of Nambour and is the perfect position for our thriving and unique business.
Your responsibilities will include everything from customer service, inventory management, merchandising, keeping our pharmacy 'ship-shape' and assisting our pharmacists.
Apply here!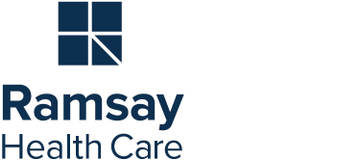 Noosa Hospital Ramsay Health
Noosaville, Sunshine Coast QLD
Environmental Services (Healthcare & Medical)
As a Housekeeper Assistant you will be responsible for providing and maintaining the highest standards of cleanliness throughout all areas of the hospital, ensuring these are in line with infection control guidelines.
You will use a range of equipment and be responsible and accountable for your own designated cleaning responsibilities to ensure the team reaches the goals and objectives required on each allocated shift.
Working in a fast-paced environment, you will work cooperatively and collaboratively with the Environmental Services team and enjoy working in a role where you can make a positive contribution and make a difference to those around you.
Apply here!
Grocery store and Newsagency staff
Maroochydore, Sunshine Coast QLD
Retail Assistants (Retail & Consumer Products)
We are a family owned and operated, proudly independent small grocery store.  We also operate the local Newsagency and would consider applicants with experience in this field also.  The Newsgency is modern, friendly and busy.
We operate 6am to 8pm, 7 days a weeks.  We provide an extensive range of fresh fruit and vegetables, groceries and food to go options.  We run a clean, well organised and friendly store.
There is also a smaller Grocery store in the Twin Waters area we operate that we're on the lookout for new staff.
We are looking to hire both Senior and Junior Staff across each store on a Casual basis.
Senior staff are entrusted with- opening or closing of the stores, supervision of junior staff and being responsible for completion of all duties on shift for these types of store.  This includes stock filling and rotation, food preparation, customer service, cooking and cleaning.
Junior staff are needed across both stores.  Prior newsagency or grocery store experience is sought after..
Full availability over holiday periods is expected.  We will work with the right candidates to accommodate other priorities around family and study.
Apply here!

Noosaville, Sunshine Coast QLD
Kitchen & Sandwich Hands (Hospitality & Tourism)
Casual position available
Work for a market leader with a work/life balance, talented & friendly team
Opportunities for new learning and career development
What This Role Involves:

Assisting with food preparation
Customer service – serving our residents meals and snacks
Re-stocking as required, and after meal periods
Dishwashing and cleaning kitchen & dining areas
Maintaining food hygiene and safety practices
Fast, effective service throughout busy periods – with a good attitude
Assisting the broader team as required
Apply here!
Noosa is more than just a travel destination – it's a thriving community with a wealth of job opportunities waiting to be explored. Whether you're a seasoned professional looking for a change of scenery or a fresh English graduate ready to dive into your career, Noosa's inviting atmosphere and diverse industries offer a promising path for growth and success.
Remember, you must have the right to work in Australia to apply for these jobs.
If the above positions aren't the type of job you're interested in, you can search for more job opportunities in Noosa on popular job search websites such as Seek, Indeed, Jora and Gumtree. These websites allow you to filter job listings by location, industry, job title, and experience level. You can also look in local newspapers, apply in-store or on company websites.
If you need any help, please speak to Julia or Skyla in reception or attend the Jobs Workshop on Tuesday afternoons between 1:00pm – 2:00pm.
Good luck team and happy job hunting!
Not studying with us yet, but would like to?
Lexis Noosa delivers academic excellence in Australia's most desirable study location where you can combine your studies with the great outdoors. Studying at Lexis Noosa is more than an experience, it's a lifestyle! If you want more information on the courses that we offer, click here.