Barista
Brisbane
CBD & Inner Suburbs
Hospitality & Tourism
Waiting Staff
$25 – $34.99 per hour
Full time
We have an opening for a barista and front of house professional to look after our morning and lunchtime service. We need someone who is strong on coffee and also experienced and efficient on the floor. we are well-established and nice and busy. it is straight shifts, five days
---

Casual Team Members
Brisbane
CBD & Inner Suburbs
Retail & Consumer Products
Retail Assistants
$11 – $28 per hour
Casual/Vacation
Betty's Burgers is a classic burger shack experience, showcasing the freshest and most delicious burgers in town. Together with our mouth-watering burgers, our menu also features our homemade custard ice-cream.
Betty's is continuing to grow with more and more people wanting to be a part of the Betty's experience. We are now seeking fresh people to step into the role of Team Member!
As a Team Member your role will involve;
The ability to perform effectively in a fast-paced environment
Meeting and greeting guests
Food/beverage preparation and presentation
Maintain restaurant/kitchen presentation and cleanliness
Optimise guest satisfaction
What are we looking for? 
Exceptional customer service skills
A keen willingness to learn and further develop your already amazing skill set
Exceptional presentation, communication, time management & attention to detail
Ability to maintain professionalism under pressure
Ability to work a flexible rotating roster including nights/ weekends
Representation of the Betty's Burgers values: Authentic, Genuine Hospitality, Integrity  and Passionate.
About you:
You will be passionate and authentic, deliver genuine hospitality and keen to work within a fast moving and positive environment.
In return, you will work with a passionate and driven team that has a lot of fun along the way!
You will be rewarded with a competitive salary package and the opportunity to join a company that offers excellent career opportunities. Your career path is only determined by your ability, attitude & results.
Please apply with your resume and cover letter.
Agencies please do not apply to this role – we just want to talk to amazing, real people.
Please apply with your resume and cover letter.
Agencies please do not apply to this role – we just want to talk to amazing, real people
---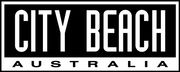 Seasonal Sales Assistant – Carindale
Retail & Consumer Products
Retail Assistants
At City Beach people are at the core of what we do, both our customers and our team. All are welcome under the City Beach roof where value is placed on individual style, teamwork, authenticity, adaptability and a desire to exceed expectations.
We stock some of the world's biggest brands across surf, skate, streetwear and fashion. Our stores are a hub that connect our customers to events, influencers and trends, allowing them to live life on their terms.
The role:
We are looking for Summer Team Members to join us over Christmas, making sure our stores are always well-stocked and ready for customers.
No day is the same at City Beach and as a Seasonal Sales assistant you might find yourself assisting customers with their selections, keeping our shopfloor neat and tidy, and working with the team to ensure every customer has a memorable experience or working behind the scenes managing stock, filing and tidying the shopfloor and getting the store set up for promotions and sales.  
We are looking for:
Our team members keep it simple by placing the experience of our customer at the forefront of everything they do.
Customer focused – A great customer experience is what we're all about and we need authentic, confident and discerning team members to embody this in our stores.
Live the brand – Each of our team members is an extension of the City Beach family and plays an integral part in communicating who we are and what we're about.
Embrace the crazy – Christmas is our busiest time of year and things can get a little wild. The ideal candidate for this role will be able to embrace the crazy and create order in it. Our team members enjoy a challenge and know how to take initiative in creating a solution.
The perks?
20% team member discount
Awesome competitions and sales incentives including overseas holidays, festival tickets, GoPro's and more
Opportunities to extend past Christmas, and become a long-term member of the City Beach crew
If you think you're one of us, submit your application. We want to meet you!
---
Luxury Retail Boutique – Casual Stylist & Sales
Retail & Consumer Products
Retail Assistants
$23 – $29.99 per hour
Casual/Vacation
 For the fastest response, apply directly here:
www.kittendamour.com/pages/kitten-damour-careers
To see the gorgeous garments that Kitten D'Amour design and learn more about the brand, please visit: www.kittendamour.com
Kitten D'Amour are looking for passionate team members to join their Brisbane Boutiques in the lead up to Christmas. Flexibility for locations and hours is a must in this role. The ability to move between at least 2 of our 3 Brisbane locations is important. We have stores in Chermside, Indooroopilly & QueensPlaza (Brisbane City).
The ideal candidate must have flexible availability, especially for Thursday nights & weekends. This role is best suited to someone who can work comfortably with shorter shifts between 20-25 hours a week, with an influx of hours on major release weeks and during the busy Christmas period. (Up to 38 hours some weeks).
Successful applicants will have a strong personal style, be passionate about providing exceptional customer service while also being focused on meeting sales targets & nurturing the existing customer base. A can-do attitude and a high level of maturity is a must for this role.
*Please be aware Kitten D'Amour will be unable to reply to all emails they receive but will do their very best! 
---
Coles Local Team Member – Wooloongabba
Coles Supermarkets   Wooloongabba
Requisition ID: 28694 
Employment Type: Casual 
Good things start here
Hi, we're Coles Group. We're on a mission to sustainably feed all Australians to help them live healthier, happier lives. 
About the role
Are you all about the love of good food? Provide great customer experiences and work with enthusiasm, energy and pace at your Coles Local.
We're foodie people at Coles Local. And great news – we're on the lookout for new team members. So, if you love good food as much as we do, and can't wait to inspire our customers' weekly shop, this could be the role for you.
We take pride in our products and have a true passion for quality, presentation and exceptional customer experiences. Departments don't exist at Coles Local – the whole floor is yours! You'll work across all areas – from replenishment to fresh produce to service checkouts, which makes no two days ever the same. You'll also play an important role in the Coles Local experience by providing tips on recipes and talking through live cooking demonstrations.
Good things you need
A commitment to providing great customer experiences by working with enthusiasm, energy and pace
To know your stuff, as you'll be a go-to person for customer queries
To be active – you'll be on your feet for long periods of time and may require some moderate to heavy lifting and reaching
The availability to work flexible hours across our store trading days (including early mornings, evenings and weekends)
Why Coles?
Join a big team, get big benefits. You can look forward to great discounts across all our supermarkets and brands, and even a chance to taste-test new products. You're also stepping into a culture that truly values what you do and celebrates your success. But that's just the tip of the iceberg. Explore all this and more at our Coles Careers website. 
Coles Group is an endorsed employer for all women. See our range of benefits and policies directly at WORK180: Coles Group – Work180 Endorsed Employer [link removed]
For everyone who shares our passion
We encourage applications from people of all ages, nationalities, abilities and cultures – including Aboriginal and Torres Strait Islander peoples, the LGBTQI+ community and people living with disability. We're happy to adjust our recruitment process to support accessibility needs – so reach out to us at www.careers.colesgroup.com.au > Careers for everyone > Disability employment.
Keen as a bean? Just lettuce know
If you like the sound of us (and our corny food puns), then jump in and submit your application. We'd love to hear from you!
---
Casual Team Member in Newmarket
Hospitality & Tourism
Waiting Staff
A restaurant in Newmarket is seeking a casual Team Member (up to 20 hours per week) to join our team..
---
Casual Team Member in Hamilton
Hospitality & Tourism
Waiting Staff
A retail shop in Hamilton is seeking a casual Team Member (up to 20 hours per week) to join our team.
---
Casual Stylist – Pilgrim Clothing – Myer Carindale
Retail & Consumer Products
Retail Assistants
Generous discount + benefits
Work for an iconic Australian brand
Opportunities to grow + develop in your retail career
We believe in embodying the average young, bold and fearless Australian female, ever-evolving as she is! We are a seeking passionate Casual Stylists to join our team at our Myer Carindale Concession!
We're looking for a high-energy, casual stylist with the ability to provide our loyal customers with outstanding service authentically and who can bring a positive vibe to the team.
As a Pilgrim Casual Stylist you will;
Recognise the role of the customer + your relationship with them
Have a natural love + enthusiasm for fashion retail
Be a passionate seller because of your love for our product
Have exceptional customer service skills
Have high standards of personal presentation
Possess strong time management skills.
As the ideal Causal Stylist, you may have;
Some previous experience in fashion retail or hospitality
Know how to achieve store sales targets + KPI's
Have an eye for both personal and store styling
Continuously challenge yourself to succeed
Self-motivated and driven by achieving success
Thrive in a dynamic team environment
Flexible with your availability – MUST BE AVAILABLE MONDAYS
Willing to work at multiple locations
THE PERKS
When you're a part of the Pilgrim family, we offer;
Competitive remuneration
Performance based bonuses
Staff discount
A great team + company culture
Coaching + development
If you want to be part of the team then apply now.
---
Casual Team Member in Cannon Hill
Hospitality & Tourism
Waiting Staff
A restaurant in Cannon Hill is seeking a casual Team Member (up to 30 hours per week) to join our team.
---
Retail Sales Assistant (Part-Time) Chermside
M.J. Bale is Australia's foremost gentlemen's clothier, manufacturing garments of integrity for men of character. We have been built on the pillars of authenticity, integrity, provenance and character and embed this into everything we do from our people through to the products we create, that our customers love.
We are looking for a Part-time Retail Sales Assistant to join our Chermside store, to help our customers – men of integrity – go and live their life with joy and confidence. As a M.J. Bale Retail Assistant you will be the first point of contact for all potential customers that walk into our prestigious store, talk them through our impressive product range with your expert knowledge and help them put together that perfect outfit!
To succeed as a Retail Assistant, you will need:
A collaborative, motivated and can-do attitude
Warmth and enthusiasm with a passion for people and service
Sales drive to knock KPIs out of the paddock
Experience in apparel retail  
An interest in fashion and style
In return we offer:
An energetic, motivating and supportive environment with a focus on camaraderie, community and collaboration
Strong core values and organisational vision
Staff discounts
A great team environment and strong development opportunities
20-25hrs per week
If of interest please apply ASAP, only successful candidates will be contacted.
---