Xmas Casual Sales Assistants- LEGO Certified Stores
Moving Forward Recruitment Services Pty Ltd
Brisbane
CBD & Inner Suburbs
Retail & Consumer Products
Retail Assistants
Award rates and conditions
Casual/Vacation
LEGO® Certified Stores
Westfield Chermside
Xmas Casual Roles
Suit Experienced Outgoing Sales Assistants. 
Multiple Roles Available.
Great Team Culture, Award Rates.
Commencing October 21.
LEGO® Certified Stores at Westfield Chermisde is the home of LEGO® in Brisbane's North.
We are seeking applications from interested and qualified candidates for several Xmas casual roles.  To be considered for one of these roles you must possess:
A solid understanding of the retail environment and the customer and consumer buying behaviours.
The ability to engage with consumers and customers at every stage of their LEGO® journey to ensure and engaging and fun filled experience every time.
A high level of customer service skill and experience with working with children.
An understanding of LEGO® products and brand.
A willingness to participate in a team culture that promotes results driven, performance orientated, motivated individuals that enthusiastically deliver exceptional guest experience while contributing to a collaborative team environment
Although it is important to have great retail track record and experience we are also interested in individuals who are comfortable and experienced in engaging with kids to deliver amazing bricks in hands experiences.
Flexibility with availability and working hours is essential as evenings, weekends and public holiday work will be required.
Please apply via this website and address all applications to the Store Manager.  Quote reference LCSXMAS Chermside jobs  Only successful applicants will be contacted.
---
Retail Assistant – 20 hours PW Darra
Western Suburbs & Ipswich
Retail & Consumer Products
Retail Assistants
At ALDI, our people are the key to our success.
ALDI offer a supermarket experience that is like no other in Australia. Where else can you walk into a supermarket wanting to buy bread and milk and walk out with a trombone?
Luckily, to be a Retail Assistant at ALDI you don't need to be an expert trombone player. You will need to love to keep active and busy because our Retail Assistant role is so much more than sitting at a till. As a Retail Assistant at ALDI you'll be operating machinery, filling shelves, cleaning, checking product quality and tidying special buys.  You don't need to be the Hulk, but the role is physical in nature, so you'll need to enjoy hands-on work!
Our shifts can start as early as 6am and finish as late as 10pm, so it's important that you have access to reliable transport to get to and from work safely. Being available to work any 5 out of 7 days is also something we are looking for.  It's great if you have prior retail experience, but we are also keen to hear from people from a range of different industries like healthcare, administration, fast food, manufacturing, logistics or even child care.  Regardless of what industry you come from a positive attitude, a hardworking spirit and the willingness to learn are what we are really looking for.
What's in it for you? 
Market leading remuneration – $25.75 per hour+penalties*
Be a part of an international retailer
Career progression opportunities in our growing store network
Extensive training and development
Rotating roster with an average of 20 hours per week
4 weeks annual leave
Work alongside friendly, passionate and supportive colleagues
You will be responsible for: 
Ensuring shelves are fully stocked with products
Cleaning and maintaining store standards
Operating manual pallet moving equipment
Merchandising stock storewide
Serving and assisting customers in a professional and efficient manner
Operating tills and calculating change manually
If you're still reading and like what you see, go and put in your application with ALDI! (When you're done with your trombone lesson of course)
COVID-19 update
Here at ALDI we understand COVID-19 has changed the way we work and the safety of our employees is our number one priority. We have taken extensive measures to keep our workers safe:
Comprehensive COVID safe plans that are regularly reviewed
Protective screens installed at every single register
Appropriate PPE, cleaning and hygiene equipment available for all team members
Introduction of employee benefits such as paid isolation leave
*Hourly rate for Retail Assistants over 18 years of age.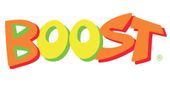 Team Leaders – Boost Juice Wintergarden
Retail & Consumer Products
Retail Assistants
We're Boost Juice.
We don't want to toot our own horn, but we're kind of a big deal. People love us. Our stores smell of rich mahogany (not really… they just smell like fruit…).
But this has been no easy task, we're loved for a few simple reasons: we're the makers of delicious smoothies, fresh juices and most importantly having the best Boosties in our stores that give our customers a reason to smile.
This is where you come in!
We are on the lookout for Casual Team Leaders (aka smile-making Boosties) available weekdays and weekends to join our Boost Juice Wintergarden store!
So if you've got more passion than a passionfruit, more energy than an Energy Lift, enjoy randomly breaking out your Beyoncé dance moves and serving up the type of customer service that will put a spring in anyone's step then Boost Juice welcomes you with open arms!
Apply NOW with your availabilities and resume.
Love Life!
---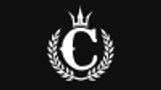 Christmas Casuals | Culture Kings Brisbane CBD
Retail & Consumer Products
Retail Assistants
There has never been a more exciting time to join Culture Kings as we expand, innovate, and continue to be the most sought-after streetwear retailer on the market! 
We have multiple opportunities for energetic and streetwear savvy Christmas Casuals at our Culture Kings Brisbane CBD store. Join us in creating magic moments for our customers across the 2021 Holiday season!
Please Note – You will need to have flexible availability throughout the festive season from November 2021 to January 2022 including weekends, late nights, Boxing Day, New Year's Eve & Day.
What you'll bring: 
Previous retail experience, preferably in fashion

Exceptional selling skills with a strong understanding of customer service, we don't just sell, we create long-lasting experiences! 

Love for styling & fashion 

Ability to meet and exceed daily KPI's – motivated to be the best at what you do

The ability to work well within a fast-paced and energetic team environment
Perks of joining the CK Team: 
A fun, genuine and fast-paced environment where no two days are the same

Generous team discounts & employee recognition

Supportive management team with on the go training

Opportunity to secure ongoing work with Culture Kings moving into 2022
 APPLY NOW!
Please attach a resume and cover letter outlining what makes you the next CK Superstar or pop into the store and introduce yourself to our awesome management team. 
Brownie points: to increase your chances for this position please attach a 90-second video of yourself, outlining why you're the next CK Superstar and send directly to [email protected]
Successful candidates will be contacted for interviews. If you do not hear from us within 21 days, you have not been successful this time around.
 Culture Kings Inc., is an Equal Opportunity Employer (EOE). We're committed to a diverse and inclusive workplace and encourage applicants from all walks of life. Come join us, different makes us better
---
Casual Retail Assistant
Brisbane
CBD & Inner Suburbs
Retail & Consumer Products
Retail Assistants
Exciting new retail store located on James Street is seeking experienced & passionate retail staff with extensive knowledge of plants & plant care! We are searching for people who are driven, goal-oriented and motivated to provide the best possible service to our customers.
ABOUT US:
The Green aims to beautify moments with life.
Located in the heart of the James Street dining & lifestyle precinct, The Green was designed to be an urban oasis and celebration of tropical brutalism, featuring raw concrete, Rosso Levanto marble and pops of greenery at every turn. Our outdoor dining pavilion and garden room provides the perfect opportunity to slow down whilst surrounded by an arbour of cascading plants. When it comes to our business, everything is plentiful. Food, plants, knowledge, and conversations. Plates are ample with a focus on freshness, contemporary with a Middle-Eastern twist. We wish to share this philosophy through cultivating wellbeing with greenery, fresh food and moments shared with friends. The Green is home to a curated collection of bespoke products including rare plants, cacti, floral arrangements, hand-made ceramics, and homewares to suit a range of interior and outdoor applications.
Please read article below if you'd like to learn more:
https://www.broadsheet.com.au/brisbane/food-and-drink/article/fortitude-valleys-ambitious-new-all-day-lebanese-eatery-plant-nursery-and-deli-green-name-and-nature [link removed]
ABOUT YOU:
We are looking for friendly, bubbly and professional individuals with extensive knowledge of plants, who are passionate about providing impeccable customer service. Bonus points if you have a background in horticulture, landscaping or prior experience caring for houseplants & cacti.
THE ROLE:
We are searching for retail assistants who are dedicated to providing our guests with tailored customer service. We are looking for team players with a positive can-do attitude.
Responsibilities will include:
Plant/pots styling. Working with in-house florist and owners to style the store based on weekly/monthly events.
Assisting customers with all sales enquiries & identifying opportunities to up-sell to suit the customer's vision/goals
Providing customers with useful information about plants, and offering advise on how to care for their plant purchase
Inventory management and stock-take of in store stock and online database
Processing sales, returns, exchanges, gift vouchers through store POS system
Watering & caring for plants with our range of plant care products
Receiving stock, checking packing slips, and labelling new stock
The Position Offers:
Brand new, purpose designed space filled with greenery
Casual wages in line with the retail award rates
Supportive, motivated & positive workplace culture
Opportunity to grow and further your career
Role Requirements:
Minimum 6 months of customer service experience within a retail store
Previous experience or knowledge of horticulture or landscaping would be an advantage
Australian work rights
The flexibility to work with a rotating roster
A positive & collaborative attitude
---

Casual Summer Stylist
Retail & Consumer Products
Retail Assistants
Spend the Summer Season with Seafolly! In our QLD Stores! 
We are looking for passionate, beach lifestyle loving SEAFOLLY Stylists to join our Queensland team for the summer season! 
We are Seafolly:
Seafolly is Australia's most loved iconic swimwear brand. We embody the spirit of the Australian beach and its unique lifestyle, inspiring confidence through our eternal optimism and unwavering commitment to empowering women to feel confident at the beach. We take great care to create value for every woman we connect with, using what is true to our history, our product, our people, and our way of living. 
Our swimwear, apparel and accessories collections are sold year-round in Seafolly concept stores, online and in select retailers in over 40 countries.
Starting now until January you'll be working across one or more of our locations in Queensland locations, including:
Gold Coast
Pacific Fair, Harbourtown DFO, Robina and Coolangatta.  
Sunshine Coast
Sunshine Plaza & Mooloolaba
Brisbane
Carindale, Chermside, Indooroopilly & Brisbane Outlet
You have:
Have previous experience in fashion retail or proven customer service experience
Consistent availability of 4 + days a week until end of January
Have a proactive & enthusiastic approach to learning new skills
Show natural conversation and people skills
Have a love of collaborative teamwork and a positive attitude
Bring your love for Seafolly fashion, the beach and all things summer!
You will:
Provide an unforgettable experience and always be willing to go the extra mile to make your customers feel empowered and confident at the beach!
The drive to exceed productivity and sales targets during every shift
Be proactive & enthusiastic in your approach to your role
Have fun and show your personality while styling your customers, ensuring they always feel comfortable
Implement our Seafolly visual merchandising standards to represent the best of the brand
  We offer:
Generous up to 50% staff only discounts on SEAFOLLY products
An rewarding bonus incentive scheme
Supportive & encouraging work culture in a passionate team environment
The opportunity to be an ambassador of for Australia's most loved iconic swimwear brand
Spend the summer with Seafolly and be considered for an ongoing role in our team based on your Seafolly fit.
What's next:
Your application is reviewed in 48 hours
You will be contacted via phone for a fit check
You'll then be invited for an in-store experience to meet a Seafolly Leader!
If you believe you are the Seafolly fit, apply now and come spend the summer with Seafolly!
For more opportunities within our Seafolly Stores or Support Centre (Sydney) visit: https://www.seafolly.com/careers.html
---
Part time Retail Shop Assistant in Morningside
Brisbane
CBD & Inner Suburbs
Retail & Consumer Products
Retail Assistants
A business in Morningside is seeking a part time Retail Shop Assistant (up to 35 hours per week) to join our team.
To be considered for this role you should:
Be available at both days at weekends
Have at least 1 year of experience as a Retail Shop Assistant
Have Australian work rights
---
Casual Team Member in Coorparoo
Brisbane
CBD & Inner Suburbs
Hospitality & Tourism
Waiting Staff
A restaurant in Coorparoo is seeking a casual Team Member (up to 30 hours per week) to join our team.
To be considered for this role you should:
Be available at both days at weekends
Have Australian work rights
---

Seasonal Sales Consultants | Casual
Retail & Consumer Products
Retail Assistants
WE ARE HUGO BOSS
HUGO BOSS is a leading premium fashion and lifestyle company with approx. 13,800 employees worldwide. As the most important interface to our customers, you have a passion for our products and act as brand ambassador for HUGO BOSS. 
Join a team that creates an exceptional brand and shopping experience with enthusiasm, fun and expertise – because to create something extraordinary, we must explore new paths together. Shape your personal future at HUGO BOSS!
WHAT YOU CAN EXPECT
HUGO BOSS are seeking four passionate and fashion forward Seasonal Casual Sales Consultants to join us at one of our three locations in Brisbane.
The role of a Casual Sales Consultant is to support our store teams by contributing to driving sales and providing exceptional customer service and styling expertise to our clients, as well as collaborating with your team in the day to day store operations. 
YOUR PROFILE
Prior customer service experience required
A genuine love of fashion and well versed styling expertise
A clear communicator with experience working within a team environment
Impeccable presentation standards
Flexibility required with availability across weekdays, evenings and weekends
This will be a temporary role commencing from October 2021 and concluding mid February 2022. Some opportunities may exist for ongoing work after this period.
Please Note: Shortlisted applicants may be required to complete a digital interview as part of the recruitment process with HUGO BOSS.
---
Restaurant and Wait staff
Brisbane
CBD & Inner Suburbs
Hospitality & Tourism
Waiting Staff
The Pig 'N' Whistle venues are authentically themed and operated as British pub & restaurant offerings. The Pig 'N' Whistle brand has a significant international following.  There are six Pig 'N' Whistle venues – Indooroopilly, Queen Street Mall, Riverside Centre, Brunswick Street, King George Square and West End – all in close proximity to Brisbane's vibrant CBD. 
Joining the business means you access:
Great tips
Staff Meals provided every day
Staff Benefits program – including 25% discount in venues
Ongoing training
About the Role
We are looking for restaurant and wait staff to join our amazing team.  Reporting to an accomplished management team, successful candidates will possess a combination of the following:
Be personable and follow our established customer service protocols
Available to work a flexible roster including nights and weekends
Be able to work in a fast-paced team-based environment
Positive attitude with a strong communication skills and work ethic
Honest, punctual and have a good sense of humour
Well organised and uphold company standards
Current RSA is essential.  
We look forward to hearing from you……
---