Check out these incredible job opportunities in Noosa!
Noosa is known for its laid-back lifestyle and work-life balance. Many people choose to work in Noosa because of the relaxed atmosphere and the opportunity to enjoy the natural beauty of the area.
For your convenience, we have searched online this week and have put a list together of some awesome new job positions that could suit your study schedule with Lexis English here in Noosa. We understand it can be challenging finding a job whilst studying every day, therefore, we have listed only casual job opportunities that are afternoon/evening/weekend shifts.
If you need help with job hunting, creating a resume, the application process or preparing for an interview, you can attend the Jobs Workshop from 1:00pm – 2:00pm on Tuesday's or speak to Julia or Skyla in reception. As long as you have a Working Visa to legally work in Australia, you're all set to go!
Current positions:
---

Food & Beverage Attendant | F&B | Waitstaff
Noosa Heads, Sunshine Coast QLD
They're looking for…
Previous experience working in a customer focused venue within fast-paced food and beverage service.
Bar experience (desirable)
A genuine love of hospitality and providing great service.
Knowledge of the local area and all things tourists love.
A valid RSA (desirable).
Exceptional communication skills with a bright & friendly personality.
The ability to quickly build rapport with guests and your team.
Availability across a 7-day rotating roster, including weekends and peak holiday periods
We have positions available to join our PM team, with shifts typically 2.00pm – 10.00pm, with applicants ideally available for 3+ shifts per week.
Apply here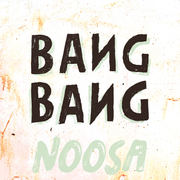 Experienced Servers
Noosa Heads, Sunshine Coast QLD
They're looking for…
An outgoing and enthusiastic nature
Experience working in fast paced, full service restaurants
The right to work in Australia
A valid QLD RSA
Apply here
Food Service Assistants
Noosaville, Sunshine Coast QLD
They're looking for…
You will have experience in the Back of House Hospitality, or Aged Care sectors.
Have a current police check.
Current Flu Vaccination Certificate
Fully COVID vaccinated
A Food Handlers Certificate (FHS) is essential.
Driver's license and your own reliable transport.
Apply here
Casual Chef
Noosa Springs Golf & Spa Resort
Noosa Heads, Sunshine Coast QLD
They're looking for…
A well-rounded casual chef with the ability to cover all sections within the kitchen.
Function experience would be a positive but not essential.
Apply here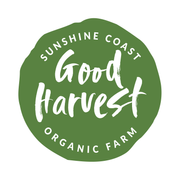 Organic Farm and Market Assistant
Good Harvest Organic Farm
Coolum Beach, Sunshine Coast QLD
They're looking for…
People describe you as a "hard worker" and "problem solver" and always "willing to go above and beyond".
 You'll be comfortable to work in a variety of roles and have no trouble switching work modes to achieve the outcomes required.
Given the diverse nature of this role, you'll be flexible and responsible as well as able to work independently.
Apply here

Remember, you must have the right to work in Australia to apply for these jobs.
If the above positions aren't the type of job you're interested in, you can search for more job opportunities in Noosa on popular job search websites such as Seek, Indeed, Jora and Gumtree. These websites allow you to filter job listings by location, industry, job title, and experience level. You can also look in local newspapers, apply in-store or on company websites.
If you need any help, please speak to Julia or Skyla in reception or attend the Jobs Workshop on Tuesday afternoons between 1:00pm – 2:00pm.
Good luck team and happy job hunting!
Not studying with us yet, but would like to?
Lexis Noosa delivers academic excellence in Australia's most desirable study location where you can combine your studies with the great outdoors. Studying at Lexis Noosa is more than an experience, it's a lifestyle! If you want more information on the courses that we offer, click here.