If you need help writing your resume you can go to GIL any day between 2-3pm in Room 8 then email to: [email protected] and we can print 10 free copies every day for you 🙂
Baker for Cubby Bakehouse
Location: Chinderah, on the Tweed River (Near Kingscliff) NSW
Role: Baker
Want to know a little more about our style of food? Follow us on Instagram @cubbybakehouse 
We cook & serve food we would love to eat!
We're looking for a passionate baker to join our team.
We batch traditional French baguettes all day long for our customers who can watch the process as they order, but also take home a warm baguette.
We have the best French Equipment and take pride in making our Baguettes the traditional French way. 
Your baking shift will be around 5:00am NSW time and finish up around 2pm NSW time
You'll be making our famous baguettes, Bahn mi rolls, and artisan sourdough. More exciting things to come.
Your neat, love what you do and can work efficiently in a small space.
Both full time and casual roles available.
Part-time General Labourer in Tweed Heads South
A business in Tweed Heads South is seeking a part-time General Labourer (up to 35 hours per week) to join our team.
To be considered for this role you should:
Be available at least 1 day at weekends
Have Australian work rights
Retail Assistant
At ALDI, our people are the key to our success.
We're looking for high energy team members who love to keep active and busy. A Retail Assistant at ALDI needs to be able to thrive in a fast-paced, team environment and always be willing to go the extra mile for their customers and team. The role is physical in nature, so you'll need to enjoy hands-on work and meeting deadlines and our shifts can start at 6am some mornings, and finish at 10pm others, so being flexible and available any 5 out of 7 days is important. Finally, prior experience in a fast-paced, retail environment will be viewed favourably; however, a positive attitude and hardworking spirit are an absolute must.
What's in it for you? 
Market-leading remuneration – $25.31 per hour*
Be a part of a leading international retailer
Career opportunities in our rapidly growing store network including progression to Store Management Trainee
Extensive training and development.
Rotating roster and guaranteed contracted hours.
4 weeks of annual leave
Work alongside friendly and supportive colleagues
You will be responsible for: 
Maintaining and replenishing stock storewide
Operating manual pallet moving equipment
Merchandising stock storewide
Serving and assisting customers in a professional and efficient manner
Operating tills and calculating change manually
*Hourly rate for Retail Assistants over 18 years of age.
We are looking for an active couple preferably with a farming background to caretake home and animals, dogs and cattle, as owners frequently travel.
Privacy and security of the main house is a priority.
Separate house and all utilities are provided to look after these services.
Must be able to:
Drive tractor
Look after dogs
Check and feed cattle
Check and feed horses
General duties of a large homestead will be required.
As caretaking is not full time a partial position is available on the farm which will be as a farmhand paid position.
The applicant's partner could procure paid employment in the area if wanted.
There is a vehicle provided for all jobs pertaining to caretaking and farmwork only.
Early Childhood Educators and Teachers – New Centre Opening Byron Bay
Kool Kids Hive in Byron Bay, are looking for enthusiastic, passionate and reliable teachers, lead educators and assistants.
We are opening soon and have multiple positions available for both permanent part-time and casual staff, only a short drive from the Gold Coast.
Are you passionate about childcare and do you have:
Experience within the industry
Hold or studying towards a Certificate III,  Diploma in Children's Services or Bachelor
Professional attitude in the workplace
Caring, Nurturing, supportive of the children and families in their care and the centre
Able to work in a team environment
Working with children's check (NSW)
First Aid, CPR, Anaphylaxis & Asthma
Available for any shift
Casual Barista in Lennox Head
A restaurant in Lennox Head is seeking a casual Barista (up to 20 hours per week) to join our team.
To be considered for this role you should:
Be available at least 1 day at weekends
Have at least 1 year of experience as a Barista
Have Australian work rights
Casual Kitchen Hand in East Ballina
A restaurant in East Ballina is seeking a casual Kitchen Hand (up to 20 hours per week) to join our team.
To be considered for this role you should:
Be available at both days at weekends
Have at least 6 months of experience as a Kitchen Hand
Have Australian work rights
SOUS CHEF
CHEF
BREAKY CHEF
EXPERIENCED COOK
TAKEAWAY COOK
Full-time or Casual position
ARE YOU STRONG, COMPETENT PERSON THAT CAN MEET THE CHALLENGE TO WORK with OUR TEAM
Reporting to the Head Chef and Directors, you will utilise your extensive industry knowledge and superior staff training skills to lead a young, talented team and drive productivity.
This is an opportunity to have ownership of your role and contribute to the growth of the businesses from the ground up.
Ensuring a consistently high-quality product; Restaurant Breakfast, Lunch & Dinner and a Takeaway
Working in Byron Bay or Ballina.
SOUS CHEF: 
A potentially good leader and communicator with the ability to lead by example & set high standards.
CHEF/ Restaurant Cook or Takeaway Cook
Have the experience to work in a fast-paced professional environment. Prefer working background in a seafood restaurant (not essential)
BREAKY CHEF:
You are an experienced Breakfast Chef passionate about producing top quality food and prepared to relocate to beautiful Byron Bay then this could be the lifestyle change you have been looking for!
Busy Beach Front Hotel
We are seeking experienced qualified professionals for 20+ hours per week.
Main duties include:
Consistent standard of food preparation and cooking, plating, presentation
Maintaining high levels of food safety & cleanliness
Confident working any section where required
Your attributes:
Able to work a flexible schedule including days, evenings, weekends and public holidays
Experience in a similar role
Creative, and passionate about food and providing high standards of foodservice
Positive attitude and ability to thrive under pressure
Food & Beverage Attendant
Positioned seaside at Kingscliff on the border of New South Wales and Queensland, Peppers Salt Resort & Spa and Mantra on Salt Beach boasts first class rooms and facilities set amongst a charming village beachside setting.
Ever imagined working in an award-winning restaurant surrounded by stunning beach's on the Kingscliff coast with a backdrop of the beautiful Hinterland? Our signature restaurant 'Season' is well known for its creative and innovative food styles, and an extensive cocktail and wine list. We are also well known for our service. This is where you come in…
We are looking for casual  Food & Beverage Attendant's, who can work a busy restaurant at nights, (including Saturday nights!).
You will be full of energy as you greet guests from across the world, whilst also remembering a regular face or two. You will be able to create classic and innovative drinks that exceed customers' needs and expectations. Your vibrant, accommodating personality combined with your creativity and flair will engage guests and ensure they enjoy an experience that will exceed their expectations.
Holding a current RSA is essential and we would also expect you have experience working in F&B/restaurant or a customer service role in a busy and fast-paced venue. You must be a team player and pride yourself on your ability to deliver outstanding customer service along with your strong attention to detail and willingness to learn.
Our F&B service roles are a lot of fun, so if you're an edgy hospitality professional with pride in your appearance and the flexibility to work a variety of shifts over weekends, evenings and public holidays and you can whip up a great cappuccino or cocktail, apply now!
Casual Waiter / Waitress in Cabarita Beach
A restaurant/bar/other in Cabarita Beach is seeking a casual Waiter / Waitress (up to 40 hours per week) to join our team.
To be considered for this role you should:
Be available at both days at weekends
Have at least 1 year of experience as a Waiter / Waitress
Have Australian work rights
Full-time Bartender in Cabarita Beach
A restaurant/bar/other in Cabarita Beach is seeking a full-time Bartender (up to 40 hours per week) to join our team.
To be considered for this role you should:
Be available at both days at weekends
Have at least 1 year of experience as a Bartender
Have Australian work rights
We are looking for highly motivated and organised chefs or cooks to join our dynamic kitchen team in Bangalow.
Must have a keen interest in working in a team environment and a willingness to learn. Must be available weekends and nights and have own transport. Must be used to high volume turn over. Ready for immediate start.
Please email a short cover letter and resume to [email protected]
The application form will include these questions:
Which of the following statements best describes your right to work in Australia?

How many years' experience do you have as a chef?

How much notice are you required to give your current employer?

How many years' experience do you have as a cook?

How many hours are you available to work per week?
Casual Cook in Byron Bay
A restaurant in Byron Bay is seeking a casual Cook (up to 30 hours per week) to join our team.
To be considered for this role you should:
Be available at both weekdays and at weekends
Have at least 2 years of experience as a Cook
Have Australian work rights
Gardner assistant
Banora Point NSW
Casual/Temporary
mowing weeding and assisting in garden maintenance
Packers
Murwillumbah NSW
Casual/Temporary
Craig is looking for one, maybe two packers to join the team – Import foodstuff from South America, bagging and packing – max 14 KLS lift
Chef/Cook
The Pass Cafe Byron Bay NSW
Casual/Temporary
We are seeking a qualified chef/cook to join our team.
Barista
The Pass Cafe Byron Bay NSW
Casual/Temporary
We are looking for a highly experienced, motivated and passionate Barista/allrounder to commence with our team asap.  You must have at least 2 years experience.
KITCHEN STAFF
KITCHEN STAFF
Bar person/Barista Needed in Bangalow, NSW (Byron Bay Area)
COCKTAIL BARTENDERS AND WAIT STAFF
Espresso Bar All-rounder (Byron Bay)
Allpress Espresso
Our Espresso Bar is a busy hub where connections are made within the Byron community. We have an uncompromising commitment to great tasting coffee, flavour and service. We care deeply about our customers and there is an emphasis on consistently delivering exceptional customer service.
The Espresso Bar is open Monday – Friday and this position would require a full-time, 38 hours per week commitment
What we are looking for is a super friendly, professional and sincere team member who really relishes the opportunity to deliver exceptional customer service.  Prior barista experience isn't necessary; we have excellent in-house training in barista skills and building an in-depth knowledge of all things coffee and Allpress.
Our perfect candidate would successfully deliver the Allpress brand experience and grow brand recognition through the Espresso Bar. Must have the ability to laugh and have a good time whilst prioritising the customer experience.  We love what we do – join a team that is doing a great job and bring your skills to the role.
Work for accommodation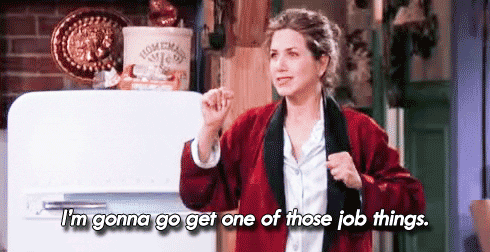 Learn English in Byron Bay. Lexis English students study General English, IELTS, FCE, CAE and English plus Surfing and Yoga in a friendly and professional school right in the heart of Byron Bay and only 15 minutes from the beach.