Casual Kitchen Hand in Kelvin Grove
Brisbane
CBD & Inner Suburbs
Hospitality & Tourism
Kitchen & Sandwich Hands
A cafe/restaurant in Kelvin Grove is seeking a casual Kitchen Hand (up to 20 hours per week) to join our team.
To be considered for this role you should:
Be available at least 1 day at weekends
Have at least 1 year of experience as a Kitchen Hand
Have Australian work rights
---
Hospitality/Housekeeping staff
Hospitality & Tourism
Kitchen & Sandwich Hands
$20 – $29.99 per hour
Casual/Vacation
Hospitality and Housekeeping staff
Seasons Living is a vibrant seniors living and care organisation with communities located across South East Queensland. We aim to create a progressive alternative in aged care for our elders and their families through care and support for people in all stages of ageing. Making the Seasons Vision a day-to-day reality is a team of dedicated individuals, whose sole professional commitment is to the happiness and well-being of our residents and their families.
We are looking for dedicated, hardworking and mature-minded Hospitality/Housekeeping staff to join the team at our Mango Hill Community. You MUST be available to work weekends and assist with relief hours.
This is a casual position, covering mainly weekends. Holiday relief also available. Would suit a school/university student looking for flexible work that doesn't impact on study.
About you
Reporting to the Community Manager the successful applicant will be well presented, self-motivated and reliable, bringing energy and enthusiasm into the role. You will have an eye for detail, be service orientated, possess exceptional people skills and have a passion for interacting with our residents.
You will be responsible for maintaining the highest possible standards of hospitality and housekeeping services across our community, including assisting with kitchen hand duties, providing customer service in our onsite coffee shop and assisting with the cleaning schedule of the public areas in the community.
The position requires a confident, competent all-rounder. You will have excellent interpersonal communication skills and tact, as well as an ability to establish appropriate priorities and meet deadlines.
Selection Criteria
You will ideally have:
experience in food service and food safety (not essential as full training will be provided)
the ability to provide quality cleaning services
the willingness to work with the elderly
ability to work independently and as part of a team
be reliable and hardworking
a current Federal or National Police Check (essential)
a current First Aid Certificate and CPR (essential)
If you are energetic, looking for a new challenge and love working with great people in a friendly environment, then we would love to hear from you.
Application Instructions
Applicants are requested to apply online and to address the above key selection criteria. When completing the application process, please ensure that your cover letter and resume attachments are either in Microsoft Word or PDF file format. To find out more about working at Seasons visit www.seasonsliving.com.au.
We thank all applicants for their interest, however due to large volume of applications only those candidates selected for interviews will be contacted.
---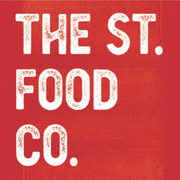 Kitchen Hand
Gilbert Street Kitchens Pty Ltd
Brisbane
CBD & Inner Suburbs
Hospitality & Tourism
Kitchen & Sandwich Hands
About the Business
Gilbert Street Kitchens provides catering options for various private customers, along with it's brand of ready to eat meals, The St. Food Co.
About the Role
Your task may include, but are not limited to:
keep food preparation areas clean
clean kitchen equipment and appliances
clean benchtops, floors, ovens and ranges
receive, lift, handle and store food deliveries
assist with food preparation
wash dishes, pots and utensils
ensure working areas are kept clear
emptying rubbish
no split shifts
About You
MUST be based in Brisbane or surrounds currently
Immediate start preferred
Have an enthusiastic and energetic nature
Be willing to learn and grow with the business
---
Casual Kitchen Hand in Chermside
Brisbane
CBD & Inner Suburbs
Hospitality & Tourism
Kitchen & Sandwich Hands
A business in Chermside is seeking a casual Kitchen Hand (up to 25 hours per week) to join our team.
Sales/Customer Service – Positions Open NOW – No experience required
Brisbane
CBD & Inner Suburbs
Sales
Sales Representatives/Consultants
Competitive Salary + Bonuses
Casual/Vacation
We are going to bet if you've found this ad you've recently worked in a job that takes more than it gives. We know that hospitality, customer service and retail workers are often more ambitious than what their opportunities can allow them to grow, and that's why we want you!
Ambion Group is looking to add new members to our passionate sales team with new clients and exciting expansion opportunities coming up.
What's in it for you:
Monday – Saturday work available
Team nights + Travel opportunities
Hourly rate + bonuses (aka the ability to earn what you're really worth $$)
Team culture nobody can beat!
Add the invaluable skill of sales to your repertoire
Complete training & continued mentorship from industry experts
Our face to face brand ambassadors provide the key connection between customer and client while perfecting one of the most valuable skills you can gain; sales.
Successful attributes of our current top performers:
Great team player
Optimistic outlook
Not afraid to work hard
Loves to learn new things
Ability to work autonomously
So.. If you are looking for something new, a fun team culture, or to simply to share your talent with a company worth working for – this could be your opportunity.
Immediate starts available.
Apply now to be contacted by our talent management team within 48 hours.
Until then, grab our attention! And make sure to check out our website and social media to find out what we're all about.
Website: https://www.ambiongroup.com/
Instagram: @ambiongroup
---
Sales Assistant – Macgregor QLD
Sales
Sales Representatives/Consultants
Casual Sales Assistant required
at Macgregor QLD
Our company has been in the manufacture, distribution, wholesaling and retailing industry for around 50 years. We are a leading window furnishings manufacturing and retail company in Australia. The company specializes in Curtains, Blinds, Shutters, and Awnings and operates through 25 stores all around Australia. 
We are looking for a Sales Assistant who can:
Available all days with flexibility and sales experience preferred
Demonstrate excellent customer service
Consistently meet all personal performance measures
Be willing to take on a challenge
Ongoing contribution to the success of the store
Effective completion of all administration procedures
Maintain store presentation to the highest level
Work effectively within a team
Show maturity to a high level and have life skills which can help in serving our customers
Able to do 10 – 30 hours over a 7 day period and be flexible
Happy to be in Casual employment
Must be available weekends, rotating roster.
If you want to embrace a career with a well-known window covering and soft furnishings company, if you are passionate about retail and selling within a decorating business, and willing to commit to a long-term career.
What we can offer to you — 
Full training provided in our range of products
Performance-based incentive program
Staff discounts
A challenging and rewarding role
The interview will be arranged shortly.
Only shortlisted candidates will be contacted.
---

Sales Consultant
Australian Comfort Group Pty Ltd
Brisbane
CBD & Inner Suburbs
Sales
Sales Representatives/Consultants
$27.91 – $39.16 per hour + Super
Casual/Vacation
Your new role: As a professional sales consultant for this iconic national bedding brand, you will provide the highest level of service and advise to your customer. With a well laid out department store environment, that encourages your customers to make themselves at home, and an amazing team behind the scenes ensuring that only the highest quality Australian Made products are provided, you are able to sell with confidence.
We are looking for:
Exceptional Sales Person
Passionate seller driven to achieve sales targets and even exceeding them
Experience and enjoy selling high ticket items
Bright and engaging personality
Exceptional selling techniques with the ability to close
Bedding product knowledge
Ability to influence and engage others in store to achieve your goals
Key aspects for the role:
Listen to customer needs and provide complete sleep solutions
You will be well organised, reliable, well presented and enjoy a team culture
Brand ambassador of an Australian made product
Passion for sales and people
Build strong relationships with store teams
Provide a great aftercare service
Weekend work is a must but with some flexibility
A little bit about us:
SleepMaker originated in the 1930s and since day one, we haven't stopped in the pursuit of producing quality mattresses right here in Australia. We're dedicated to helping Australians achieve the best possible sleep. We have a passion about creating products that set the benchmark for quality and we know fine craftsmanship is the single most important element in designing and creating the perfect mattress. We have earned the highest reputation for superior quality and technologically advanced bedding solutions and we are one of Australia's most trusted bedding brands.
16 – 20 hours per week.
If you to enjoy assisting customers to find the best sleep possible, please click "Apply on line" to complete an application form and upload your current resume.
Good Luck!
---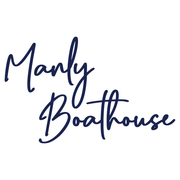 Bartender
Brisbane
CBD & Inner Suburbs
Hospitality & Tourism
Bar & Beverage Staff
$25 – $34.99 per hour
Casual/Vacation
Bartenders 
wanted with bar experience to join our friendly team at our fast pace busy restaurant and bar, 'Manly Boathouse' located on the bayside of Brisbane. We are located on the eastern-most tip of Manly and with unrivalled wraparound views of Moreton Bay.
Many positions available with flexible shifts for lunch/dinner or double shifts
Must have extensive bar knowledge
Able to interact with customers and take orders
Mixed alcoholic and non-alcoholic drinks for bar and restaurant patrons
Wine knowledge
Skilled in mixing, garnishing & serving drinks and venue speciality cocktails
Manly Boathouse is situated right on the break wall in Manly, less than 30 minutes drive from Brisbane CBD
Other positions available for experienced bar-backs, waitstaff, chefs & cooks, fish and chippery short order cooks, patisserie chefs, baristas.
---
Casual Kitchen Hand in Chermside
Brisbane
CBD & Inner Suburbs
Hospitality & Tourism
Kitchen & Sandwich Hands
A business in Chermside is seeking a casual Kitchen Hand (up to 25 hours per week) to join our team.
---
Kitchen Hand (Brisbane Lounge)
Hospitality & Tourism
Kitchen & Sandwich Hands
Spotless is considered one of the most trusted names in Business, Education and Aged Care food services. With a focus on fresh food, exceptional service and satisfied customers, we offer great value to our Clients.
We are currently seeking an exceptional Kitchen hands with a professional manner to work within the Virgin Australia Lounge at the Brisbane Domestic Airport
We require people who are guest orientated, friendly, attentive and have a "can do" attitude to WOW our clients in the fast-paced environment of airports. 
Your key duties will include:
Kitchen cleaning including pot washing and heavy cleaning duties
Operating industrial dish washers
Adherence to food hygiene and occupational health and safety standards
Maintain cleanliness of washing bays and ensuring all dishes are washed promptly
Preparation of food
Sound working knowledge of Food Hygiene and Safety
In order to hit the ground running, you will have:
Previous hospitality experience (kitchen/dish hands – preferably in high volume kitchen environments)
Previous Cooking / Food preparation experience
Impeccable presentation and grooming
Knowledge of OH&S & hygiene
Your own transportation is essential
Flexible availability to work early shifts from 4:30 am across 7 days of the week
Benefits and Culture
Supportive and inclusive culture;
A professional and safe working environment
Good employee benefits and entitlements.
We have casual positions available, if you could please state the position & your availability in your cover letter.
Spotless is an Equal Opportunity Employer and encourages indigenous Australians to apply.
---