Are you excited for the next step towards your future career?
Noosa, Australia, is not just a picturesque coastal paradise known for its stunning beaches and lush national parks; it's also a fantastic destination for international students seeking job opportunities to support their studies and experience a vibrant Australian lifestyle. With a welcoming community and a thriving local economy, Noosa offers a variety of part-time and casual job opportunities that can help international students gain valuable work experience, make new friends, and earn extra income. In this blog post, we will explore some of the exciting job opportunities available to international students in Noosa.
These job opportunities not only provide financial support but also help students gain valuable work experience, develop soft skills, and build lasting connections in the Noosa community. So, if you're an international student considering Noosa as your study destination, rest assured that exciting job prospects await you in this beautiful coastal town.
Here are some great job opportunities we found for our international students:
Wait staff, Bartender and Baristas
Virtue Bar and Eats
We are seeking Wait Staff, Bar staff and Baristas who have the passion and ability to provide our guests with a superior dining experience at our seaside venue on Mooloolaba Esplanade.
Successful candidates will have at least 1 year experience in a similar role and environment, coupled with the following skills and attributes:
Attentiveness and patience for customers
Active listening and effective communication
Excellent communication and time management skill's
Excellent presentation and hygiene
Hands-on experience with cash handling and ordering information system
Strong organisational and multitasking skills, with the ability to perform well in a fast-paced environment
Arranging table settings and maintaining a tidy dining area
Providing detailed information on menus and make recommendations
Bar tending experience or willing to learn.
Current RSA certification
Baristas (Dialling in grinders, latte art, working in a fast paced environment.)
Bartenders (Cocktail experience)
Apply Here!

Team Member
Grill'd Healthy Burgers
Noosa Heads, Parti-Time.
Sunshine Coast QLD Grill'd isn't just about nutritious burgers; it's an incredible hospitality experience powered by our vibrant team members. With over 160 locally minded restaurants nationwide, we're seeking enthusiastic individuals to join as a crew member at Grill'd in Noosa and Kawana.
What We Look For:
While previous experience in a customer-facing or kitchen environment is welcome, the role offers full training. We value individuals who bring enthusiasm, a positive attitude, and a passion for delivering excellent customer service in a hospitality setting. Effective communication and the ability to work well within a team are essential.
Apply Here!
Cook – Maroochydore
Guzman y Gomez
Maroochydore, Sunshine Coast QLD
At Guzman y Gomez Mexican Kitchen, our mission has always been to reinvent fast-food. Since we opened our first restaurant in 2006, we've been OBSESSED with food, bringing the incredible energy of Mexican culture to Australians across the country during breakfast, lunch and dinner, committed to serving the freshest fast food with the best local ingredients.
Shifts are available from 5:30 AM – 11:45PM. Looking for all availabilites!
No cooking experience necessary, training and procedures provided. Just willingness to learn and work as a part of a team!
Apply Here!

Ladies-wear Sales assistant
Fella Hamilton
Noosa Heads, Sunshine Coast QLD, Casual/Vacation
If you…
Love working with customers and focus on making them happy, we are looking for an enthusiastic sales assistant to join our Noosa Junction team .
Are outgoing, energetic, fun and have BIG enthusiasm for helping people
Are a self-starter, hard worker who likes to stay busy at all times, not afraid of the vacuum cleaner or getting your hands dirty
Love fashion and accessories
Are detail oriented, organised, accurate and FAST
Feel comfortable working in an EVER CHANGING environment
Always go above and beyond with service and teamwork
Are comfortable with technology
Can THINK on your feet
Are available to work some weekends
If you feel that you meet the above qualifications, we would love to meet you!
Please reply to this SEEK ad or email [email protected] with the word RESUME in the subject line.
Apply Here!
Food Service Assistants
Crewe Sharp
Noosaville, Sunshine Coast QLD, Casual/Vacation
As a Food Service Assistant (FSA) you will learn new skills as you connect and build quality relationships with individuals across a variety of aged care homes, enhancing everyone's quality of life.
Your duties will include:
Preparation, presentation and delivery of food and beverages in accordance with Facility Food Safety Policies
Maintaining the cleanliness of the kitchen, washing dishes, sweeping, and mopping of floors, emptying rubbish, and setting dining rooms
Adhering to and supporting WH&S and general Food Safety Compliance activities
What you need to have:
You will have experience in the Back of House Hospitality, or Aged Care sectors.
Have a current police check.
Current Flu Vaccination Certificate
Fully COVID vaccinated as per QLD government requirements
A Food Handlers Certificate (FHS) is essential.
Driver's license and your own reliable transport.
You will be fully supported by a staff-focused, caring rostering team who pride themselves on their inclusive, supportive culture. At Crewe Sharp, you are a person, not a number!
Apply Here!
Hospitality Staff
Noosa Hills Par 3 Golf Course, Casual/Vacation
Noosa Hills Mini Golf is now hiring! We are looking for energetic, enthusiastic hospitality professional to join the team in October.
Situated in the middle of the Noosa Hills Par three golf course we are busy completing the construction of Noosa's only minigolf facility.
It looks amazing and we are looking to hire some amazing people to match.
Located 5 minutes from Noosaville and 10 minutes from Noosa Heads.
We will have people of all ages wanting to test their skills and have fun on our new minigolf course. The facility will operate seven days a week.
There will be players of all ages, we will be doing group events and functions throughout the year.
If you are well presented, enthusiastic and enjoy working in a dynamic environment, we would encourage you to apply.
Apply Here!
Kitchen Hand/Bakers Assisant
Ricks Artisan Pies and Sourdough
Noosaville, Sunshine Coast QLD, Casual/Vacation
We are looking for motivated kitchen hand/bakers assistants to Join the Rick's team.
This role will be 4:00 am starts Monday to Friday and possibly some Saturdays.
You will be assisting with varied tasks throughout the bakery helping the team craft our gourmet pies, and pastries.
You will be working with qualified bakers and cooks using quality equipment, in an air-conditioned kitchen using only the best of the best fresh ingredients to ensure we craft our products to the highest standard.
We are looking for an enthusiastic, energetic and passionate person to join our team. Previous experience in food preparation is highly regarded, but not a necessity for this role. Just be fit and healthy, eager to learn, and come with a great attitude to working in a fun fast passed team environment.
Apply Here!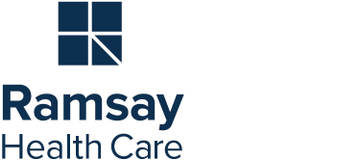 Catering and Café Assistant
Noosa Hospital Ramsay Health
Noosaville, Sunshine Coast QLD, Casual/Vacation
We have two roles available:
Catering Assistant
You live on the Sunshine Coast with availability across a 7-day roster including morning and afternoon shifts
You have experience in food services or hospital environment
You enjoy active jobs and being on the move
You have attention to detail and a can do attitude
You set high standards for food safety and infection control
Certificate II or III in hospitality (desirable)
Apply Here!
Please note that you must have the right to work in Australia to apply for these positions.
If none of the roles mentioned above align with your career goals, you can explore additional job opportunities in Noosa through popular job search platforms like Seek, Indeed, Jora, and Gumtree. These platforms allow you to narrow down job listings by location, industry, job title, and experience level. You can also check local newspapers, apply directly at local businesses, or visit company websites.
Should you require assistance during your job search, feel free to reach out to Julia or Skyla at our reception or attend our Jobs Workshop, held every Tuesday afternoon from 1:00pm to 2:00pm.
Wishing you the best of luck on your next step and may your journey in Noosa be filled with success and fulfillment!
Not currently studying with us but interested in joining our vibrant community?
Lexis Noosa offers an exceptional academic experience in Australia's most desirable study location, seamlessly blending your studies with the great outdoors. Studying at Lexis Noosa is not just an educational pursuit; it's a lifestyle. For more information on the courses we offer, please click here.