Are you ready to explore a brand-new career? We've got some great options for you to start your new employment journey.
In Nossa, casual job opportunities are abundant and diverse, offering individuals the flexibility to work while pursuing their personal goals. The job market is dynamic, with numerous industries welcoming casual workers. From hospitality and retail to event management and customer service, there is a wide range of options available. Casual jobs provide an opportunity for individuals to gain valuable work experience, develop essential skills, and establish professional networks. Additionally, these roles often offer flexible working hours, making them ideal for our students.
If you need help with job hunting, creating a resume, the application process or preparing for an interview, you can attend the Jobs Workshop from 1:00pm – 2:00pm on Tuesday's or speak to Julia or Skyla in reception. As long as you have a Working Visa to legally work in Australia, you're all set to go!
Job oportunities: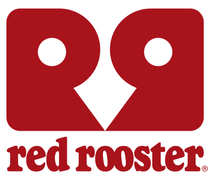 Crew Member – Noosaville
Noosaville, Sunshine Coast QLD
If you love food, love to have fun, take care and pride in the way you present your space and what you will prepare and serve your customer AND have a passion to be the best part of someone's day, then The Rooster's Calling You.
Academy Brand – Casual Sales Assistant – Noosa (Hastings Street)
Noosa Heads, Sunshine Coast QLD
If you are looking for an opportunity to work with a brand that is committed to delivering an exceptional customer experience each and every time then we want to hear from you! Come and join our awesome team at Noosa!

Production Assistant
Assembly & Process Work (Manufacturing, Transport & Logistics)
Noosaville, Sunshine Coast QLD
At Automation Group, we believe that an open and flexible working environment is the key to unlocking the potential of our employees. In our team, initiative and innovation is encouraged and strong performers are rewarded. If the above sounds like you then submit an application including a cover note that introduces yourself, your strengths and weaknesses and accompanied by a CV.

Casual Sales Assistant & Puppy School Trainer – Noosa Petbarn
Noosaville, Sunshine Coast QLD
We're looking for motivated and talented people who enjoy what they do and thrive in a sales environment. If you share our love for the pet parents we serve, the merchandise we sell, and the work we do, this is a place for you to build a rewarding career.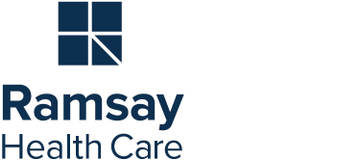 Housekeeper Assistant
Noosaville, Sunshine Coast QLD
To be successful in this role you will demonstrate a good work ethic that includes punctuality, integrity, respect for others and a commitment to professional practice. Your effective written and verbal communication skills will assist in providing excellent customer service at all times in line with facility standards.
Confectionery & Chocolate Production Worker
Yandina, Sunshine Coast QLD
The most suitable candidate would: have experience in a similar role in the food production industry, have a strong focus on food safety and hygiene, be task/process focused – you are able to complete repetitive work to a high standard, be able to follow instructions and processes, be able to work independently, be reasonably physically fit and to be reliable.
Apply now!

Barista
Doonan, Sunshine Coast QLD
This is a great opportunity to join a developing group that is constantly at the forefront of industry innovation. Involvement in something truly remarkable, a chance to join a family company that achieves and rewards success. If this sounds like you, and you meet the criteria above, please reply with your resume, a letter detailing your experiences in relation to the position and full contact details to [email protected]
Apply now!
Remember, you must have the right to work in Australia to apply for these jobs.
If the above positions aren't the type of job you're interested in, you can search for more job opportunities in Noosa on popular job search websites such as Seek, Indeed, Jora and Gumtree. These websites allow you to filter job listings by location, industry, job title, and experience level. You can also look in local newspapers, apply in-store or on company websites.
If you need any help, please speak to Julia or Skyla in reception or attend the Jobs Workshop on Tuesday afternoons between 1:00pm – 2:00pm.
Good luck team and happy job hunting!
Not studying with us yet, but would like to?
Lexis Noosa delivers academic excellence in Australia's most desirable study location where you can combine your studies with the great outdoors. Studying at Lexis Noosa is more than an experience, it's a lifestyle! If you want more information on the courses that we offer, click here.