Grocery & Liquor Sales Representatives needed in Brisbane – Flexible hours!
Brisbane
CBD & Inner Suburbs
Sales
Sales Representatives/Consultants
About the role:
We are looking for amazing Grocery & Liquor Sales Representatives to work in a casual position with our client! This role is well suited for somebody who loves driving around, meeting new people, and working flexible hours autonomously. 
All training to use the app and meet client expectations will be provided to successful applicants.
Hours: 20-38 hrs/week depending on your availability, Mon-Fri
Pay rate: $30-35 ph negotiable + reimbursement for travel
What you'll do:
Present product range to Independent Grocery (IGA) stores and/or Liquor stores
Achieve ranging targets by getting new lines cut in to stores
Liase with store managers as required to sell in new lines and promotional displays
Ensure products are ordered and on shelf
Merchandise shelves and set up promotional displays
Report accurate data for each visit using a phone application
What we're looking for:
Skilled sales professional who can get results
We will consider strong applicants with proven sales success from any industry backgrounds
Proven success selling to either Independent Grocery or Liquor stores would be highly regarded!
Existing relationships with liquor stores and grocers in the area is an advantage
The ability to work autonomously is a must
Excellent time-management and organisational skills
Exceptional ability to develop strong relationships with key store personnel
Access to a reliable vehicle and current state drivers' license (essential)
Smartphone or tablet you can use for work purposes
Friendly, energetic, and hard-working can-do attitude
What's next?
If interested and meet the requirements, please apply! Shortlisted candidates will be contacted. If selected, you'll be onboarded to the Sidekicker platform. Sidekicker will be your employer of record, however, you'll be directly working with our client!
Casual Dish Hand in West End
Brisbane
CBD & Inner Suburbs
Hospitality & Tourism
Kitchen & Sandwich Hands
A cafe in West End is seeking a casual Dish Hand (up to 40 hours per week) to join our team.
To be considered for this role you should:
Be available at both days at weekends
Have at least 1 year of experience as a Dish Hand
Have Australian work rights
---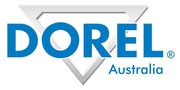 IN-STORE SALES CONSULTANT – WEEKEND WORK
Sales
Sales Representatives/Consultants
Dorel is an established, global company with specialist divisions offering leading brands of Baby Nursery products within the Independent retail market.
We are looking for passionate, motivated, and energetic in-store sales consultants. You will be responsible for delivering a high level of customer service in-store to promote and sell our products to consumers across independent retail outlets. Working on weekends in the following areas:
As the in-store consultant will be:
Focused on promoting & selling our products in-store
Accountable for driving better in store merchandising, Dorel product placement
Training and keeping staff members informed on the features and benefits of our products versus the competition.
This is a dynamic role that requires you to work hands-on; work autonomously; and have a customer service mindset.
The necessary skills and requirements:
Experience working in retail
Enthusiastic and passionate
Diligent, reliable and trustworthy
Self starter able to work autonomously
Outstanding customer service skills
Must be available to work weekends and be flexible regarding availability for public holidays
Experience selling nursery or toy products preferred but not essential
The successful candidate will possess:
Prior retail experience
Able to work Saturdays and Sundays
A highly motivated nature with the ability to work autonomously
A valid current drivers licence
An adaptable, professional and genuine attitude
Friendly bubbly persona
The ability to work in a fast paced environment
Please send your application to Human Resources          
                                Email: [email protected]
---
Sales Assistant – AMX Motorcycle and Retail – Casual – Springwood
Sales
Sales Representatives/Consultants
#1 Best place to work AU/NZ Retail – AFR 2021
Casual/Vacation
GPC
is proud to be a winner of the 2021 AFR BOSS Best places to work award,
taking out the #1 spot for Retail, hospitality, tourism and entertainment.
About us
AMX is the largest Australian Motorcycle Accessories retailer open 7 days a week with 17+ store locations nationally and online.
We are looking for our next sales superstar! This position is for a motivated and committed Casual Sales Assistants who lives and breathes motorcycles to join our Springwood store.
You will need to love to keep active and busy because our Casual Sale Assistant role is so much more than sitting at a register. As a Motorcycle enthusiast you will have many perks along with staff discount, bonus incentives and coming to work with people who enjoy being there. If you succeed in building meaningful relationships with customers, team members and want to be a part of a growing and supportive company then we want to talk to you!
Reporting to the Store Manager, you will
Contribute to the sales and KPI's of the store;
Be a team player
Demonstrate a high level of enthusiasm and commitment to customer service excellence
Provide superior, up to date information on products and services to our customers
Maintain the presentation of the shop and ensure shelving is stocked.
Cleaning and maintaining store standards
Show commitment and reliability to shifts
All about you
With existing retail experience, you can demonstrate multitasking and prioritisation. We are looking for fun, enthusiastic and engaging team members who are passionate about providing excellent service to our customers. Being available across a 7 day roster is also an advantage. You will consider yourself to:
Be a proactive and driven individual who works well within teams and have a 'customer comes first' attitude;
Be comfortable liaising and building relationships with customers and enjoy working towards targets;
Have a passion for the motorcycle industry;
Must be able to work over the Christmas/New Year period;
Looking after you
We are committed to ensuring our people are well looked after. In addition to a rewarding and challenging career, we promise to provide you:
Above Award rates + super + bonus incentives
Supplier and product training;
Staff discounts across the GPC Asia Pacific group of Companies;
Structured and supportive team environment;
Progression opportunities
Private health insurance discounts;
Employee assistance program.
Your Network:
AMX Superstores is the passionate Motorcycle retail sector of Two Wheel Division owned by Genuine Parts Company (GPC) the Global Leader in automotive aftermarket parts distribution.
Their vision is to be Asia Pacific's preferred and trusted supplier of aftermarket vehicle parts, solutions and accessories. Their mission is to get the right part, to the right place, at the right time, at a competitive price.
GPC encompass a number of significant international businesses in USA, Canada, Australia and New Zealand. Our Asia Pacific businesses include NAPA, Ashdown-Ingram, McLeod Accessories, Motospecs, RDA Brakes, and our iconic Repco Australia & New Zealand Store Network.
 Apply Now
To make an application, please click the 'Apply Now' button below.
Please note only short-listed candidates will be contacted.
GPC Asia Pacific is an Equal Opportunity Employer
To find out more about AMX, please visit www.amxsuperstores.com.au
---
Casual Kitchen Hand in Hamilton
Brisbane
CBD & Inner Suburbs
Hospitality & Tourism
Kitchen & Sandwich Hands
A restaurant in Hamilton is seeking a casual Kitchen Hand (up to 20 hours per week) to join our team.
To be considered for this role you should:
Be available at both days at weekends
Have at least 2 years of experience as a Kitchen Hand
Have Australian work rights
---
Casual Kitchen Hand in Sunnybank Hills
Brisbane
CBD & Inner Suburbs
Hospitality & Tourism
Kitchen & Sandwich Hands
A restaurant in Sunnybank Hills is seeking a casual Kitchen Hand (up to 30 hours per week) to join our team.
To be considered for this role you should:
Be available at both days at weekends
Have at least 1 year of experience as a Kitchen Hand
Have Australian work rights
---
Kitchen Hand
Hospitality & Tourism
Kitchen & Sandwich Hands
About the Role
The Sunnybank Hotel has completed renovations and exciting times are ahead!
An opportunity exists for a highly motivated & proactive kitchen hand to join the team. As a kitchen hand you will be responsible for some feed preparation along with washing up and cleaning the kitchen during and after service. The successful applicant will be reliable, eager and will need to demonstrate:
Experience performing kitchen hand duties or the motivation to quickly learn
Success in working in a team environment
A history of exceeding expectations in all work areas
Availability for weekly day, night, weekend and split shifts is a must.
Please apply via the prompt
---
Great team culture? Look no further!
Brisbane
CBD & Inner Suburbs
Sales
Sales Representatives/Consultants
Competitive Salary + Bonuses
Casual/Vacation
Imagine this… It's Monday morning, and you're actually EXCITED about the start of the work week because it means you've got another week ahead of you to smash out your goals and surround yourself with like-minded, driven individuals that motivate one another. 
Well look no further! Here at Ambion Group we are looking for enthusiastic individuals to join our face to face sales team.
What's in it for you:
Hourly rate + Generous bonuses $$
Culture nights +Industry award nights!
Travel opportunities
Daily training by industry experts & peers
Inevitable career + personal development
Monday- Friday work available
Our company culture is built on the foundation 'if you work in a job you love, you will never have to work a day in your life', that's why we encourage our team to work hard, but also have fun while doing it! We believe in a strong work-life balance so that you are able to achieve your goals both inside and outside of work. In addition, we have weekly team nights and frequent events throughout the year that allow you to network not only within our team but with industry professionals as well!
This role is completely entry level, so don't worry about having particular training under you belt, we will teach you all you have to know! And the best part is, with this role the sky is the limit! Your progression within the organisation is up to you!
So if you're looking to learn a variety of different sought after skills as well as unleash your potential then why not give the sales industry a go!
What we're looking for:
Have a personal drive to achieve
Take pride in your presentation
Coachable
Great conversational skills
Love team culture + working collaboratively
Experience in customer service, hospitality or retail roles
Apply today to be contacted by one of our talent search team within 48 hours.
Until then, grab our attention! And make sure to check out our website and social media to find out what we're all about.
Website: https://www.ambiongroup.com/
Instagram: @ambiongroup
---

Food Services – Kitchen Hand
Hospitality & Tourism
Kitchen & Sandwich Hands
At Toowong Private Hospital (TPH) we have been putting patients first for more than 40 years.
We are a family-owned private hospital offering treatment and services designed to demonstrate respect, understanding and focus on the unique needs of each patient. Every detail at TPH has been considered to ensure patient feel safe, comfortable and experience a positive treatment environment.
TPH is a 58 bed, private acute mental health service located only 5 kilometres from Brisbane's city centre. The Hospital provides a range of treatment programs across inpatient, day patient and community settings.
An exciting opportunity is now available for multiple highly motivated Kitchen Hands with experience to work in our acute Inpatient Dining Area on a casual basis.
Whilst there is no mandatory qualifications required for this role, our ideal Kitchen Hand candidate would require a minimum of two years of food experience, and can demonstrate the ability to:
Work Practice
Carry out duties and tasks as direct by the Food Services Coordinator or delegate as indicated on the roster
Assist as directed in all aspects of the Food Services Area.
Perform work thoroughly and effectively
Implement and adhere to all hospital policies and procedures
Maintain a high standard of hygiene and infection control practices
Maintain patient privacy and dignity at all times
Maintain good communication with colleagues and service area
Demonstrate great customer service skills and customer focus
Participate in team building within the service area and the hospital
Demonstrate effective oral and written communication
Have a flexible schedule and be readily available to assist and work alongside the business operational needs and requirements
Our staff benefits include:
Strong support for the professional development and training of our people
Onsite food and drinks available.
Free onsite parking plus close proximity to train, bus stations and City Cats.
Great work culture and environment
If you feel you meet the above criteria, please apply with your resume and cover letter. We would be excited to hear from you!
**Please note: During this time of public health emergency there are various directions that apply to Toowong Private Hospital as a provider of health care services to vulnerable people; in line with these directions we require employees to be vaccinated against COVID-19, and to provide documentation of the COVID-19 vaccination.**
---

Hospitality Professionals
Brisbane
CBD & Inner Suburbs
Hospitality & Tourism
Waiting Staff
$27.15 – $39.91 per hour
Casual/Vacation
Be part of our dynamic wide-ranging team at The Lion Richlands and further your career in our pristine, newly renovated venue! The Club currently has an exciting opportunity for passionate and dedicated Hospitality superstars to join our team.
We have a wide variety of roles on offer, that including:
Restaurant and Cafe Waitstaff
Gaming Attendants
Receptionist
Kids Room Attendants, and
Bartenders
In return, you will receive comprehensive training, a team orientated culture, and be given the chance to excel in your position. The Lion Richlands will provide professional, FUN, and unique working conditions.
Staff Benefits:
50% off menu items when on shift
Free soft drink on shift
$1 Coffee
30% for friends and family when you dine with us on your days off
Free onsite parking
Staff amenities with lounge area and Netflix
Shirts and Aprons provided
PRIDE Incentive Program
Plenty of casual hours on offer!
Casual roles available with the opportunity to transition to permanent. Casual hours range between 15 up to 38+ dependent on flexibility and availability to work.
The suitable applicant would exhibit the following qualities;
A team orientated nature
Flexible to work throughout the day, evenings, nights, and weekends
Ability to perform adequately in a fast-paced environment
Exceptional customer service skills
A results driven, decisive personality
A high level of attention to detail
Must be willing to obtain an RSA and COVID Safe Tafe QLD Certification as part of employment. It is a requirement of the role that your are and remain fully vaccinated against COVID-19.
If this sounds like the position for you, please apply via the "APPLY NOW" button and attach your resume and outline how you fulfil the criteria and which roles you would like to apply for.
The Lion Richlands would like to thank all candidates for their interest in the role, however only candidates successful in progressing to the next stage of the recruitment process will be notified.
Please be aware applications via recruitment agencies will not be accepted.
---