Fruit & Veg Assistants (Multiple Positions Available)
Brisbane
CBD & Inner Suburbs
Retail & Consumer Products
Retail Assistants
$20 – $29.99 per hour
Casual/Vacation
About us
Fresh Berries Direct is a growing family business who support local farms throughout South East Queensland. With the demand to eat fresh from our growing customer base, Fresh Berries Direct recently opened a new Fresh Produce Store in Tingalpa and we are looking to build an experienced team to offer our customers quality produce and quality customer service
Qualifications & experience
Minimum of 3 years experience in fresh produce an advantage
Experience in leading a team an advantage however not essential
Experienced in customer service
Strong customer relation skills
Heavy Lifting required
Experienced in cash handling
Tasks & responsibilities
Experienced Fruit Shop assistants required for maintaining shop displays and quality
Experienced customer service assistants required
Cutting and prep of fresh produce
Pick up of produce from local farms
Available 7 days a week
Weekend work and early morning starts
Offering customers quality customer service
Potential full time positions available
---
Christmas Casual – Celebrity Ink Chermside
Brisbane
CBD & Inner Suburbs
Retail & Consumer Products
Retail Assistants
$20 – $24.99 per hour
Casual/Vacation
Hiring right now! 
Must be proficient in sales & have experience working in retail.  Customer service excellence and a passion for tattoos is a must. Must be available 7 days a week. 
The better you perform, the more hours you will be given. 
Role involves customer interaction, converting walk in enquiries to bookings, assisting in cleaning & tattoo studio operations. 
Looking for high energy, confidence and enthusiasm for you to be a successful candidate.
---

Pharmacy Assistant – Part Time – Chemist Warehouse Woolloongabba
Retail & Consumer Products
Retail Assistants
A career with endless opportunities is closer than you think! 
Flexible working hours and competitive hourly rates
Friendly and Supportive team environment
Attractive staff discounts across all our brands and stores
Ongoing Training and Professional Development 
Are you passionate about providing and delivering exceptional customer service? Are you excited about being a part of Australia's Largest Retail Pharmacy Group with over 17,000+ employees across more than 500 stores across Australia? Well, look no further! This is the start of that amazing career you have been waiting for! 
This is an exciting opportunity for a highly motivated, aspiring and customer focused Pharmacy Assistant to join our ever growing and well-loved family business. 
About the Role
The primary role of the Pharmacy Assistant is to assist our customers with their healthcare needs. In addition, you are also responsible for:
Assisting customers with general queries
Replenishing stock and maintaining inventory levels
Setting up displays for catalogue promotions
Assisting in the dispensary with scripts in/out 
About You
Passionate employees are the key to our success. If you possess the following, then we would love to hear from you!
Knowledge of Pharmacy products
Excellent customer service
Strong communication skills between all stakeholders
Dedicated work ethic
Ability to work well in a team and autonomously
Willingness to learn and grow with the business
Eye for detail and accuracy 
S2 & S3 trained applicants or holders of certificates I – III in Community Pharmacy highly regarded. 
The successful applicant will be required to meet a satisfactory National Criminal History Check outcome.
Due to the amount of applications, only shortlisted candidates will be contacted.
Agencies will not be entertained.
---
Retail Assistant – Footwear
Brisbane
CBD & Inner Suburbs
Retail & Consumer Products
Retail Assistants
JOB SUMMARY
Peter Sheppard Footwear has specialised in quality European footwear for close to 50 years and are searching for enthusiastic and friendly Retail Assistants who truly love helping customers, to join our team in Brisbane and help us through the upcoming Christmas trade. 
This is a casual role where you will be provided with great product training and learn to expertly fit shoes to help our much loved customers find the perfect pair!
ABOUT THE ROLE
As a Retail Sales Assistant you will be responsible for:
Working as part of a team to create a premium shopping experience for each customer that walks into your store
Actively selling on the shop floor
Delivering a personalised shopping experience – taking the time to measure customers' feet and finding them suitable options that they will love
Helping to ensure the store is presented beautifully to best showcase the product
Managing stock and maintaining a well-organised stock room; includes some lifting and use of ladders
This role involves working across a 7 day trade roster which may include Friday nights and weekend work.
WHO WE'RE LOOKING FOR
We're after individuals who genuinely love interacting with customers and can bring their passion and energy for helping others to not just meet but exceed our customers expectations.
Individuals that value the traditional customer service approach and love the idea of helping customers find shoes that will quite literally, change their lives! A number of our customers have specialised fits and podiatory problems so finding them a pair of shoes that alleviates these issues, that look as good as they feel, is what makes our day!
To be successful in this role, you will be an energetic and enthusiastic retailer, with the following qualities:
Previous retail or customer service experience (ideally in footwear although not essential)
A friendly, mature and positive attitude
Self-motivated and takes initiative
Takes accountability and ownership of their work in order to achieve shared team goals
Is physically fit and capable to select, move and arrange stock (e.g. climb ladders, carry multiple boxes at once etc.)
Strong passion for achieving sales targets in a team
Flexibility and solid availability
Exceptional communication skills
Please follow the links to APPLY NOW with a cover letter outlining why you are the best person for this role and how you will contribute towards creating an exceptional customer experience at the Point of Sale.
Best of luck!
Please note that only shortlisted candidates will be contacted. We thank you in advance for your interest in working with us and taking the time to apply.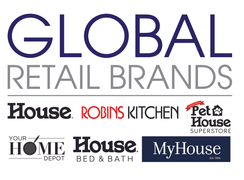 Christmas Casual Retail Sales Assistants | CHERMSIDE
Retail & Consumer Products
Retail Assistants
We are looking for passionate food lovers and amazing cooks to join our team during the Christmas Holiday period.
We are Australia's largest speciality homewares retailer with over 180 stores nationally. Our stores are the only destination for all cooking, baking, entertaining and gift giving essentials. We demonstrate useful product knowledge and practical 'how to' advice to guarantee customer satisfaction.
What we offer:
A beautiful retail environment to work within
Opportunity to work with a great range of products
A dedicated Retail and Support team to assist you behind the scenes
Regular product and professional development
Generous staff discount
Fantastic career opportunities
Flexibility to work across different stores and brands
What we are looking for:
Retail and Point of Sale experience preferably within the homewares field
Demonstrated sales experience
Outstanding communication skills as well as a high standard of personal presentation
A pro-active and enthusiastic approach to work
Flexibility with regard to your availability (weekday & weekend work applicable)
MUST LOVE TO COOK!!!
MUST LOVE FOOD !!!
This is the opportunity you've been looking for
APPLY TODAY!
---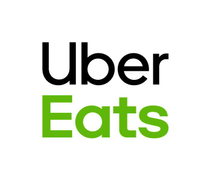 Brisbane
CBD & Inner Suburbs
Retail & Consumer Products
Retail Assistants
Do you have a car, motorbike, scooter or bicycle? Then, you can start making money on the go with Uber Eats by bringing people the things they love.
Uber Eats now welcomes the use of eligible overseas driver's licences. If you have an overseas driver's licence from an eligible country, you may now be able to deliver with a car, motorbike or scooter, provided it meets eligibility requirements.
$500 for the first 30 deliveries
Sign up and complete 30 trips by 17 December 2021 to qualify for an extra $500 payment (inc GST if applicable). Terms and conditions apply.
Deliver when it suits you
Be your own boss, and choose when and how much you work. For a few hours in the mornings, at night, or just on weekends – it's up to you.
Get paid weekly
Get your earnings deposited into your bank account weekly.
REQUIREMENTS
Delivering by Car
Be at least 18 years old or older
Hold a full Australian or eligible overseas driver's licence
Have third party property or comprehensive insurance for your car
Ensure your car is currently registered
Access to a 1990 year or newer car
Delivery by Motorcycle or Scooter
Be 18 years old or older
Hold a full Australian or eligible overseas motorcycle licence
Access to a 1990 year or newer motorcycle
Ensure your motorcycle is registered
Have third party property or comprehensive insurance for your motorcycle
Delivering by Bicycle
Be 18 years old or older, and be fit and able to ride a bicycle
All delivery drivers must pass a background check and have the right to work in Australia.
The health and safety of our community is our priority
Drivers and delivery people are providing essential services around the world, from helping essential workers get around to delivering meals to people staying home. As they help our communities through this crisis, helping them stay safe is our priority. Find out more about the steps we are taking to keep our community safe at http://www.uber.com/au/en/coronavirus. 
This offer is available to new delivery people who signed up on or after 1 October 2021 and completed 30 deliveries in Sydney, Brisbane, Perth, Adelaide, Melbourne, Cairns, Canberra, Gold Coast, Sunshine Coast, Mackay, Newcastle, Darwin, Townsville, Wollongong, Ballarat, Byron Bay, Geelong, Toowoomba, Wagga Wagga, Mornington Peninsula, Queenstown, Dunedin, Wellington, New Plymouth, Napier-Hastings, Palmerston North, Auckland or Christchurch before 17 December 2021. Cancelled deliveries will not count towards the 30-delivery quota. Uber reserves the right to withhold or deduct payments that Uber reasonably determines were in error, fraudulent, illegal or in violation of your delivery person agreement or these terms.
---
Jurlique – Christmas Casuals I Brisbane – Department Stores
Retail & Consumer Products
Retail Assistants
JOIN OUR CHRISTMAS CASUAL TEAM!
Our busiest time of year is fast approaching, we are seeking new casual beauty experts to support our Jurlique Department Store Counters in Brisbane during the festive period.
In this role as a Casual Christmas Beauty Expert you will be responsible for driving sales and offering a unique customer experience.
Now is your chance to join our team to share our Seed to Skin story with our customers this Christmas. These positions are fixed term casual contracts available from now up until 28 February 2022.
To be successful in this role you require:
Demonstrated experience within the retail industry
Consistently offer excellent customer service
The confidence to showcase our range of natural skincare products and rituals
The ability to work within a team to achieve great results
A proven record of meeting in store sales and personal targets
Available to work Monday to Sunday including late night trade
At Jurlique we believe that our people are our biggest asset. We will provide you with all the necessary training to ensure that you are able to harness the power of nature this festive season!
Why wait – apply now
Come for nature, stay to flourish!
---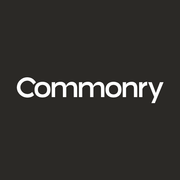 Christmas Casual Sales Assistants
Brisbane
CBD & Inner Suburbs
Retail & Consumer Products
Retail Assistants
Hourly Rate + Incentives + Discounts
Contract/Temp
Commonry is a new size-inclusive fashion brand, that is creating the future of fashion for women sizes 10-22 with stylish, high-quality and thoughtfully-designed apparel created by experts in fit.
We are currently looking for passionate and positive people with an eye for style to join our retail teams at the most exciting time of the year.
WHAT WE'LL DELIVER FOR YOU:
Generous staff discount!
Incentive rewards for your sales and KPI achievements
Supportive team culture and environment
One on One training with a highly experienced team
OUR IDEAL CANDIDATE:
Has previous fashion retail experience
Is passionate about providing genuine and meaningful customer interactions
Has a can-do, positive attitude to all areas of work
Is a friendly, enthusiastic person who is confident talking to different customers and building relationships
Confident to work in a fast-paced retail environment
Is well-presented and has an eye for style
Must have full availability to work throughout mid October 2021 – January 2022 including extended trade, weekends, and Public Holidays
WE WILL BE RECRUITING FOR THE FOLLOWING STORES:
David Jones Queens Plaza, Brisbane CBD
David Jones Chermside 
Our mission is to make the future of fashion fit for more—we're building a world that needs the right people to help us launch and move the future of fashion forward. If that's you, we'd love to review your application.
To learn more and see all job listings, visit http://commonry.com/careers  
*Please note, due to the high volume of applications we receive only shortlisted candidates will be contacted.
COVID-19 Candidate Update: We are committed to the health and safety of our valued customers, staff and community and have implemented a range of health and safety measures including protective equipment and social distancing protocols. During this time, we will conduct our interview processes over phone or via digital channels, and, where a face-to-face interview is required, we will strictly adhere to social distancing measures
---
Casual Sales Assistant
Brisbane
CBD & Inner Suburbs
Retail & Consumer Products
Retail Assistants
Casual Sales Assistant
Aquila is a family business founded in 1958, in a small shoe factory in Melbourne, Australia. Building a reputation for quality shoes with Italian styling and traditional construction techniques, the Aquila name has become synonymous with well-crafted footwear.
Aquila now operates 40 retail stores nationwide and is as proud of its rich heritage as its position as the leader in men's fashion footwear in Australia.
You will support the Store Manager and be responsible for providing exceptional customer service. All team members are responsible for:
• Delivering the highest level of customer service
• Implementing visual merchandising standards
• Assist with Inventory control
• Store presentation
This is a fantastic opportunity for a driven retail assistant who wants to build a career in Retail fashion. To be successful in this role you must be able to demonstrate the following:
• Be a team player
• Attention to detail
• Have a positive attitude
• Excellent communication skills
• Flexibility to work weekdays, weeknights and weekends as required.
Apply now telling us why you're a great fit for the role.
---
Casual Café / Restaurant All-rounder in Hamilton
Brisbane
CBD & Inner Suburbs
Hospitality & Tourism
Waiting Staff
A business in Hamilton is seeking a casual Café / Restaurant All-rounder (up to 10 hours per week) to join our team.
To be considered for this role you should:
Be available at both days at weekends
Have Australian work rights
---