This is the weather forecast for this weekend!
Maybe it would be a great weekend to try out surfing!
Here is the forecast:
Visit one of our local monthly Markets this weekend!
3rd SAT | Mullumbimby – 6684 3370
3rd SAT | Murwillumbah Makers & Finders – 0413 804 024
3rd SUN | Federal – 0403 577 694
3rd SUN | Uki – 0487 329 150
3rd SUN | Lismore Car Boot – 6628 7333
3rd SUN | Ballina – 6687 4328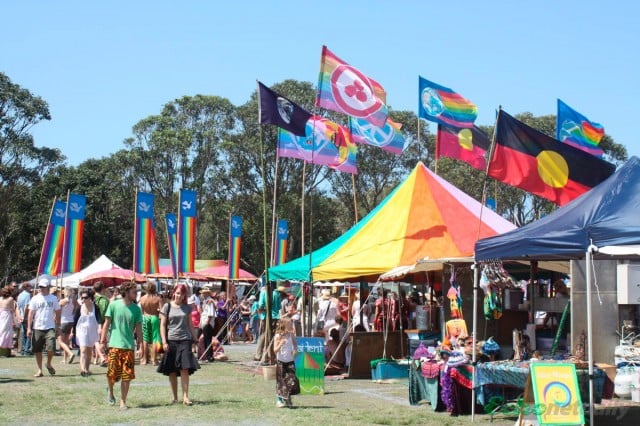 Enjoy some of the local artists this weekend!
Friday  15 July 2022
BYRON BAY
 The Tyler Durdens @ Railway Hotel
 Luke Bennett @ OCA
 3:00pm Jesse Redwing @ Beach Hotel
 5:30pm The Atlantic Salmon @ Beach Hotel
 8:30pm Mark Chapman @ Beach Hotel
 10:30pm DJ Renee Simone @ Beach Hotel
BRUNSWICK HEADS
 6:00pm Marshall Okell @ Hotel Brunswick
 7:00pm Cheeky Cabaret @ Brunswick Heads Picture House
MULLUMBIMBY
 3:30pm Cirkus Maximas @ Mullumbimby Ex-Services Club
 3:30pm Circus Maximas @ Mullumbimby Ex-Services Club
 4:00pm DJ Aruanda @ Wandana Brewing Co.
 7:30pm Ecstatic Dance Mullumbimby with DJ Ishwara @ St John's School Hall
 8:00pm Lez Zeppelin @ Mullumbimby Ex-Services Club
Saturday 16 July 2022
BRUNSWICK HEADS
 7:00pm Cheeky Cabaret @ Brunswick Heads Picture House
 7:30pm TheTyler Durdens @ Hotel Brunswick
BYRON BAY
 Matty Rogers Band @ Railway Hotel



This heartfelt storyteller writes and performs from the depths of his soul, and once you start to listen, he will make you feel like he is singing about you and your life.
Pure, raw, human emotion pours out of his lyrics and performance, earning him awards for both vocal performance and song writing.
It is hard to box Matty, but think blues-country-soul with a huge voice and great lyrics and you're in the ballpark!
 The Grogans + Couch Wizard & Wet Season @ The Northern
 12:00pm Garden Vibes Music Festival – Bobby Alu, Mark Chapman, The Deja Voodoo + more @ Secret Garden
 12:30pm Andy Jans-Brown @ Beach Hotel
 1:00pm A Winter's Tale (Remastered) + Filmmaker Q&A @ Byron Theatre
 3:00pm Luke Hayward @ Beach Hotel
 6:00pm Micka Scene Duo @ Beach Hotel
 6:00pm That was Then, This is Now feat. Headland @ Byron Theatre
 9:00pm Raw Ordio with Andy V @ Beach Hotel
Sunday 17 July
BRUNSWICK HEADS
 4:00pm Paul Capsis: Dry My Tears @ Brunswick Heads Picture House
 4:00pm Kallidad @ Hotel Brunswick
Kallidad at the Brunswick Hotel
Kallidad is Spanish guitar magic with rock 'n' roll energy to create a once-in-a-lifetime sound that has seen the group tour across Europe, Asia and Oceania. The trio's notorious white face paint masks their identities, shifting the focus to a musical style that is alive, intense, emotional and powerful. Kallidad's music is all instrumental – no lyrics are necessary to feel the energy and passion behind the music. Booming percussion and shredded nylon string guitars weave a deep web of sound that always leaves audiences breathless and begging for more!
 7:00pm Cheeky Cabaret @ Brunswick Heads Picture House
BYRON BAY
 Phil & Tilly @ Railway Hotel
 12:00pm Luke Bennett @ Beach Hotel
 2:00pm Bombaclock @ Crystalbrook Byron's Verandah
 2:30pm Jerome Williams @ Beach Hotel
 3:00pm DJ Abel Toro @ North Byron Hotel
 4:30pm Band of Frequencies @ Beach Hotel
Band of Frequencies in Byron
One of Australia's premier roots bands, Band of Frequencies draw their influences from a vast spectrum of blues, rock, reggae, soul, and psychedelic genres. Their signature blend comes from years of live experimentation, constantly pushing their influences into the creative fires to see what melts, what explodes and what merges. They have now successfully forged a bond of elements that ignites the band's natural chemistry, represents their coastal roots and strikes a chord with music lovers around the globe. 
 5:00pm Mark Chapman @ Foxy Luu's
 7:00pm DJ Lordy Wardy @ Beach Hotel
 9:00pm DJ Sophdexx @ Beach Hotel
Whale Watching:
The Byron Bay whale watching season started in mid June. The first migrating Humpback Whales can possibly be sighted in May, but we don't start whale watching until there are enough whales around to ensure that you will have a quality trip. Byron Bay's whale watching season normally ends in late October.
Cinema:
If you want to watch a movie, while its cold outside, check out the Palace Cinemas above Woolworth.
These are the movies showing at the moment:
Whatever you do, we hope you are having a lot of fun! Stay safe
Learn English in Byron Bay. Lexis English students study General English, IELTS, FCE, CAE, and English plus Surfing in a friendly and professional school right in the heart of Byron Bay and only 15 minutes from the beach.